DK Findout! Looks Fabulous
We are delighted to have added a link in our search engine to a fabulous children's online encyclopaedia called DKfindout! from DK (formerly Dorling Kindersley). The good news is that it is free! So why not take the opportunity to give it a whirl. We think you will love it as much as we do.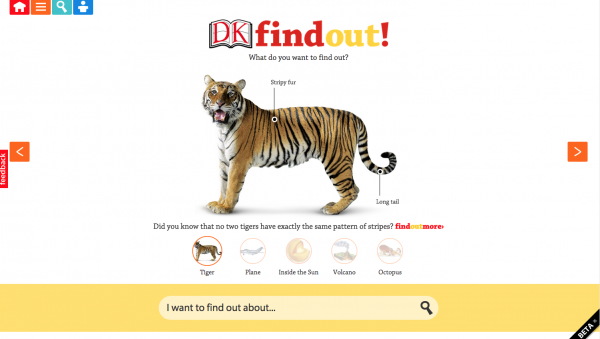 DKfindout! homepage
DKfindout! covers a good range of subjects such as science, history, the Earth, dinosaurs and prehistoric, maths, animals, nature and more. We love the uncluttered layout of the pages which include hotspots, with further information, on the fabulous illustrations that DK are renowned for. Another excellent feature is that the resource is tablet friendly.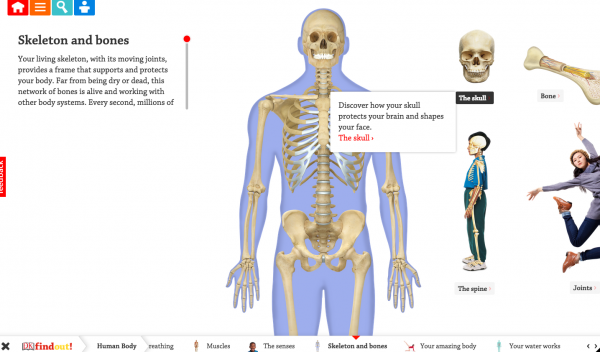 The Human Body Section
DK don't specify a recommended age group for the resource but we think it's suitable for 7 to 13 year olds. The site is intended for home and school use. We think the pages lend themselves well to being displayed on an interactive whiteboard so they can be used as a teaching tool, as well as for individual research. There is a facility for registered teachers to create a plan, with notes, for pages they intend to use in class and at the moment it's free for teachers to sign up.
So why not get exploring and maybe utilise this fabulous site in your current topic work if there's relevant information.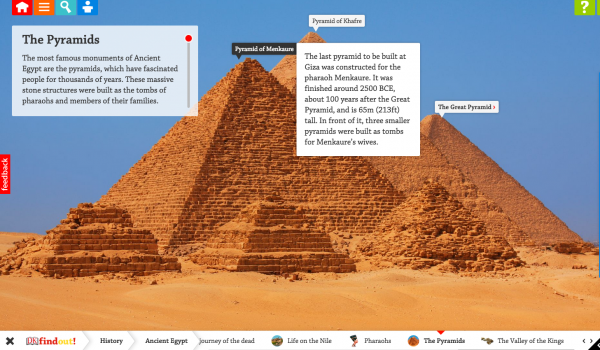 Ancient Egyptians Section