An End to the Mountain of Paperwork?
Ask any teacher what the worst things about the job are, and our guess is that the mountain paperwork that you accumulate over time, will be on the list.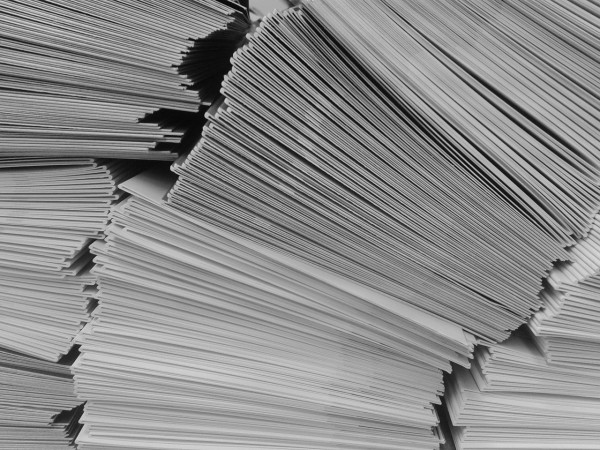 We think help may be at hand, to reduce that stash of files where you store ideas, notes and course handouts that "may come in useful one day" - that is if you have a smartphone or tablet! There are apps available which allow you to digitise and store your documents. Here we compare two free iOS apps which do this.
Evernote Scannable for users of the fabulous free Evernote.
With both, you place your document on a contrasting background and simply point your device's camera at the document. It's then saved as a PDF document without having to crop the image. Evernote Scannable also lets you combine multiple scans to create a single multi-page document. If the app does have a problem recognising a document, you can capture it yourself by switching to manual mode.
Whichever app you use, you will be able to save your digitised documents on your device, upload them to the cloud or your computer. One bonus of using Evernote Scannable is that the documents are searchable in Evernote, which makes them very easy to find - much quicker than trawling through all those paper files.
Other things these apps may be useful for is to digitise receipts or business cards. When you scan a card with Evernote Scannable, it picks up your contact's details and adds them to your address book.
These two apps may not be the most feature-rich document scanning apps, but they're free, simple and fast solutions to help you go paperless.