Explore our free Easter Resources
Easter will soon be upon us! We've lots of Easter themed primary age classroom resources which include everything from an illustrated Easter story and Easter traditions such as the Easter Bunny, to Easter activities such as making an Easter cards and delicious Easter nests. Our Make an Easter Chick card can be used in literacy as an example of how to write instructions as it lends itself well to use on an Interactive Whiteboard.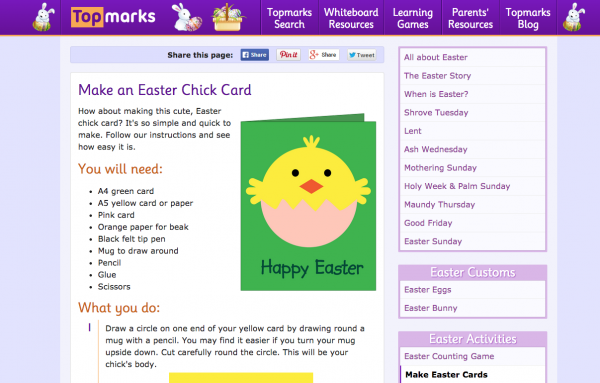 Even our popular Teddy Numbers counting game is now Easter themed with Easter eggs instead of cakes. Children can learn the digits and words of numbers up to fifteen and like all our Easter pages it's tablet friendly too.