Free Primary Maths App - Pattern Shapes
The fantastic primary maths iOS app called Pattern Shapes is free with no in-app purchases, so downloading it is a no-brainer. It's very versatile and can be used throughout the primary age range.
Pattern Shapes is an open-ended educational tool that is ideal for use on iPads. It can be used with young children for identifying 2d shapes, geometric relationships, symmetry, tessellations and older children can explore fractions, perimeters and areas.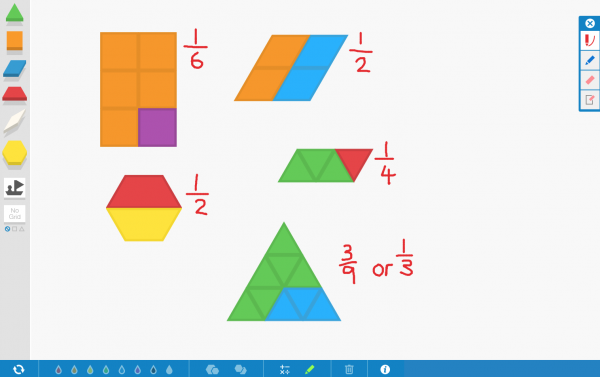 Shapes can be rotated in increments of 15 degrees and can be easily duplicated, resized or their colours changed. We really like how similar shapes easily slide together making it an easy tool for children to work with. You can use a blank background or choose between a triangular or square grid. There are drawing tools to annotate work. Another useful feature is the selection of blank outline silhouettes which children can fill with shapes. This activity is excellent for developing spatial awareness.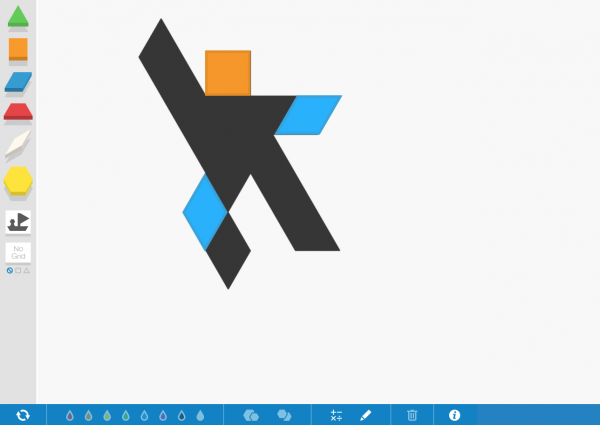 If you wish to give the resource a try before downloading it's worth noting that it is also available online which is useful should you wish to demonstrate the tool on an Interactive Whiteboard. We link to the online version in our search engine too; just search for pattern shapes.