YouTube without the Ads and Comments!
If you use YouTube either at home or school then you will have noticed the distraction of ads that play before the content and comments below the video that can be inappropriate for a young audience. This is where SafeShare.TV comes into its own.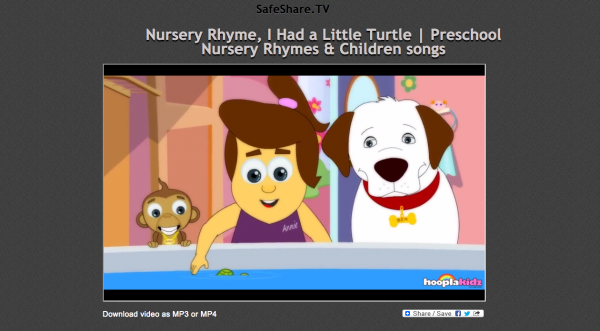 An example view
Simply paste the YouTube URL into the input box and click generate link. This gives a URL which you can share and save for later use in many ways including social media. You can easily crop the videos too if you just wish to save a selection by clicking on Customize video and then on Full where it says Play length. There is an option to download video as MP3 or MP4 but this links to a different site and we were unsuccessful in saving the video.
The good news is that SafeShare.TV is a free resource on desktop machines. If you only have a tablet then an app is available for iPhone and Ipad for £0.79 but we have not tested it.