Hit the Button Gets Even Better!
Have you noticed? A few days ago we updated our free Hit the Button online game to include times tables up to 12 in line with new curriculum requirements in England. We also changed our division section similarly. Don't worry if your curriculum only requires tables up to the 10 times tables though as we've given you the choice. Like all games that we at Topmarks develop, Hit the Button is tablet friendly. We'd love to know what you think of the changes.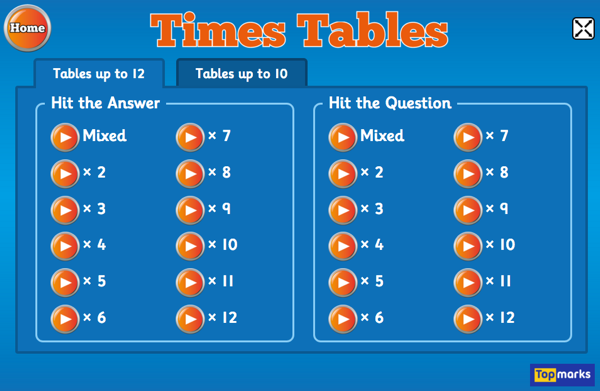 Of course Hit the Button isn't just about times tables. It's great for number bonds, doubles, halves, division and square numbers but we know how much our users love the game for times tables.
So we hope you'll love the enhancement and that we can help children build their skills and knowledge of times tables, particularly with the new SATs times tables tests looming.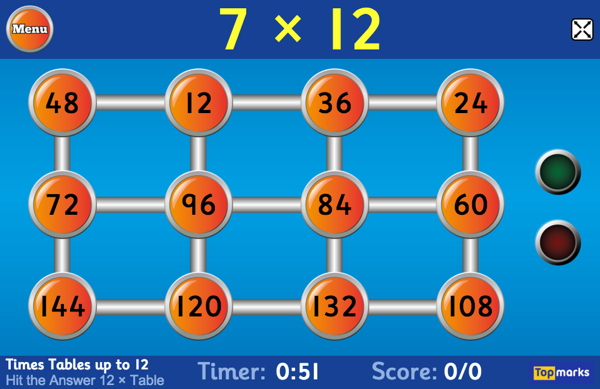 * * *
Our Hit the Button App has consistently been in the Top Ten Education Apps on the iPad in the UK since it was launched in September 2015.
The app already features times tables and division questions up to the 12 times table. It's available on Google Play and the Apple App Store.