Tried the Primary Maths Challenge yet?
Have you tried the Primary Maths Challenge in your school yet? It's intended to be a fun and motivational mathematical challenge aimed at pupils in years 5 and 6 England and Wales, P6 and P7 in Scotland, and Years 6 and 7 in Northern Ireland.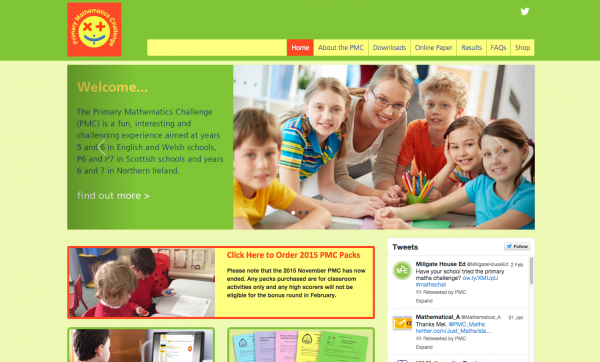 The next round of PMC will take place during the week beginning 14 November 2016. Children sit the challenge in your own school and marking is internal with a mark scheme provided in the PMC pack by The Mathematical Association who are the organisers.
There is a charge for the materials but you can view past papers, answers and notes on the PMC Downloads page so you can see exactly the type of questions involved. There's even an online section with PMC practice questions with a printable certificate at the end. Please note if you're a Mathematical Association member discounts are available on materials. You will be able to order materials in April for the 2016 challenge but it's definitely worth investigating in the meantime.