New Number Fact Families Maths Game
We've been busy making more maths games this summer and our latest Number Fact Families, is aimed at 6 to 11 year olds. Like all Topmarks' games it is tablet friendly and it works brilliantly on an interactive whiteboard in full-screen mode.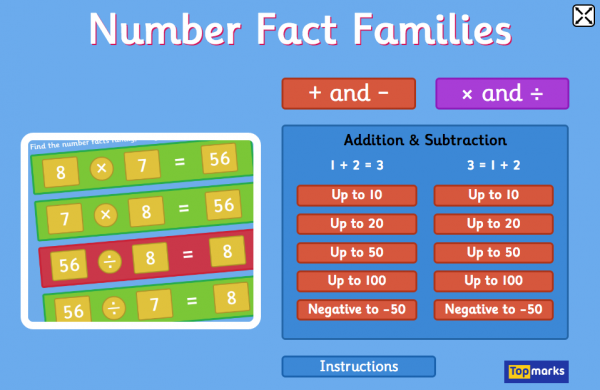 It can be used as a teaching tool and as an individual game for children to learn the fact family relationships between addition and subtraction or multiplication and division. Three numbers are given and children are required to find all four number facts.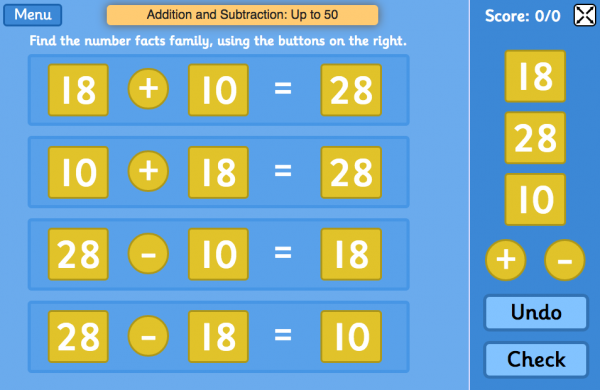 Addition and Subtraction: Up to 50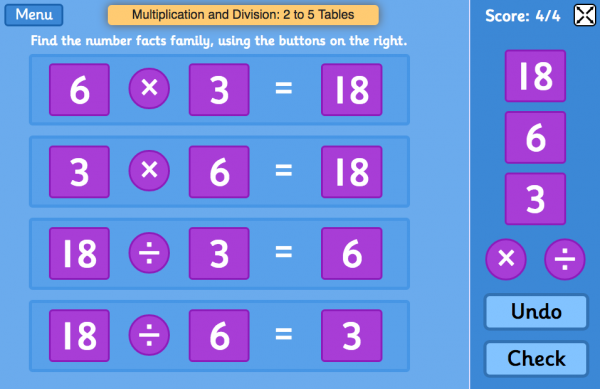 Multiplication and Division: 2 to 5 Tables
In both Addition and Subtraction and Multiplication and Division modes there are two alternative layouts, to meet National Curriculum requirements, involving the different position of the equals sign. e.g. 1 + 3 = 4 or 4 = 1 + 3. The Addition and Subtraction mode the number selections may include zeros, again in line with curriculum requirements. All number selections are randomly generated so that the game can be replayed many times.
We would love to know what you think to the game if you have a couple of minutes to drop us a line. Try the game now.