MoneySense Education Programme
Nat West's MoneySense Education Programme for schools in the UK and the Republic of Ireland offers lots of support and practical help for pupils learning about money in a real and relevant way. Resources are separated into four age group bands from 5 to 18. There are games, lesson plans, downloadable activities and videos. It is suitable for use at home or at school. There's also a scheme where an employee volunteer can visit your school to engage in money related activities with your children.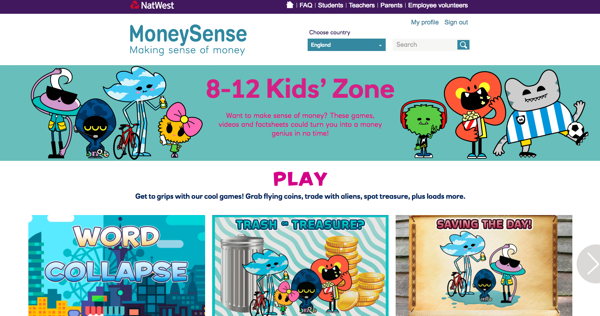 There are four different modules to choose from - My Money Management, My Money Safety, Money in the World and My Money Future - with topics tailored for different ages. So if you teach primary they'll explore topics like recognising and counting coins, paying and getting change and planning a simple budget. If you teach secondary, they'll learn about credit and debt, borrowing responsibly and living independently.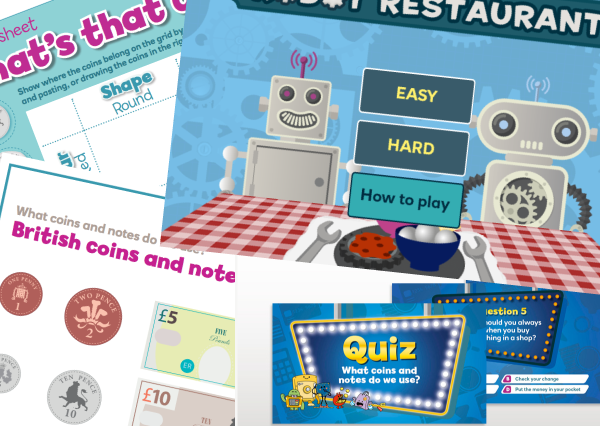 If you're working on money you may be interested in our own new Toy Shop Money maths game for 4 - 11 year olds. It's tablet friendly and will help your children to count money and give change.