Toy Shop Money Game Launched
We're delighted to have just launched our new primary money game called Toy Shop Money Game. It's suitable for 4 - 11 year olds and like all our maths games, it's tablet friendly.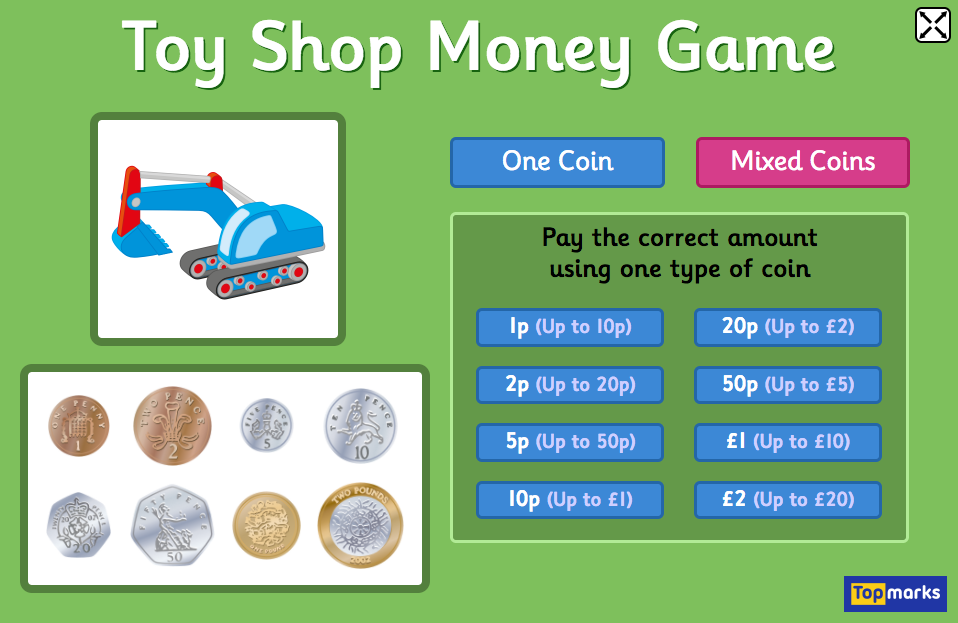 There are three different game modes. The first involves counting out money using single coin denominations. The second mode is similar but uses mixed coinage. In the third game mode children are required to work out change from differing amounts up to £10.00. Each mode has varying levels of difficulty so that children can build upon their money handling skills.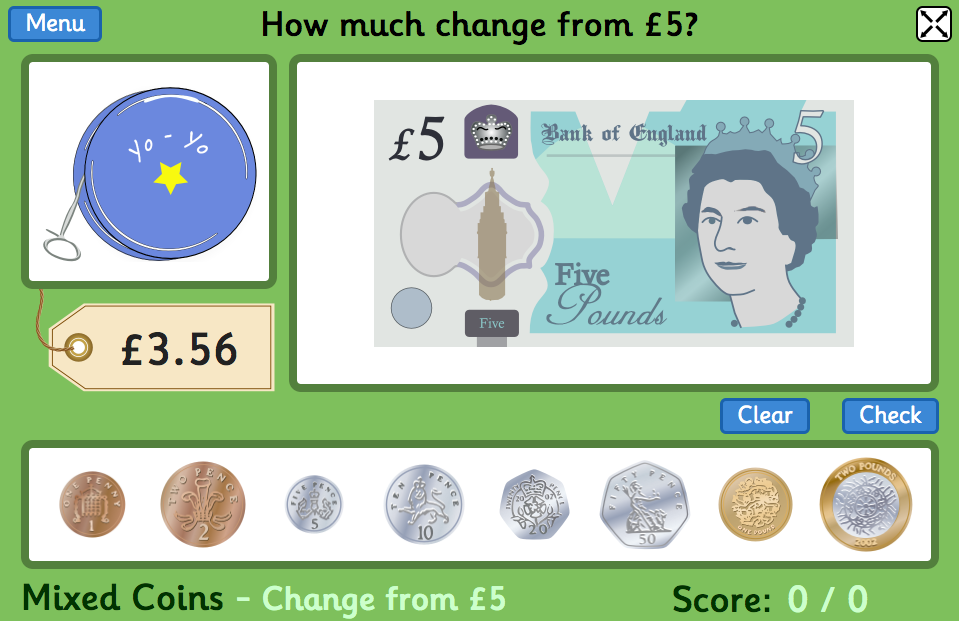 The game features UK, AUD and USD currencies.