FuseSchool Free Learning Platform
FuseSchool is a superb free online learning platform managed and run by the Fuse Foundation. Available free of charge, FuseSchool is aimed at the secondary age group. It amalgamates information gathered from various sources, and delivers it through high quality bite-sized videos and quizzes.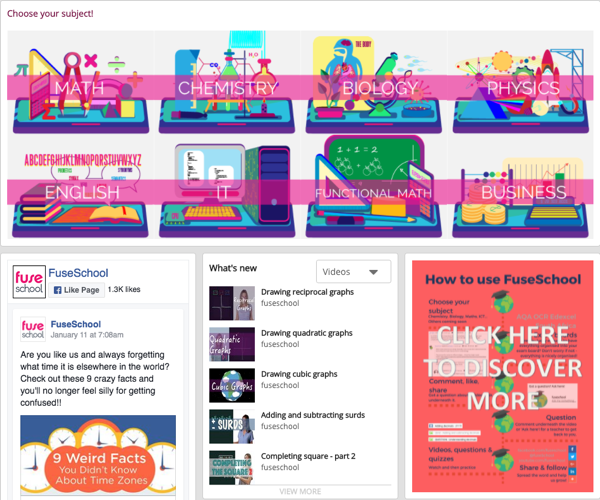 Current subjects are Biology, Chemistry, Physics and Maths, along with English, ICT, and Functional Maths at a basic level where the focus is on helping students in everyday life situations.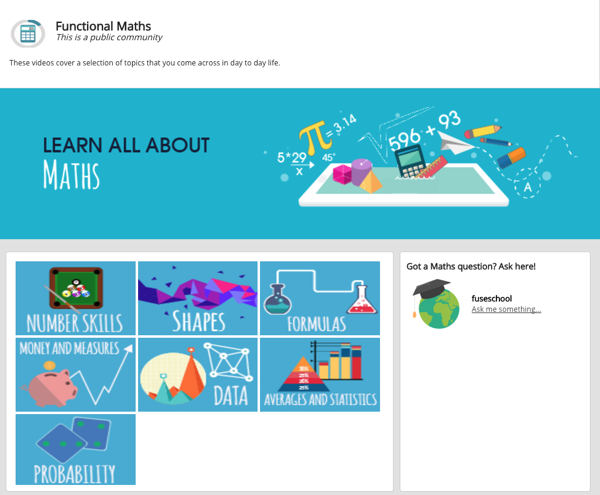 FuseSchool is an open community so it's possible for students to ask questions if they need further help. Resources are being added all the time so it's well worth exploring what's on offer. We think the video lessons in particular could be useful for students to consolidate skills and knowledge learned in school and as a revision tool.