New Coins Game Launched
In response to your requests we've launched a brand new Coins Game. It is designed for 4-10 year olds and as with all our own games it's tablet friendly. The game complements our very popular Toy Shop Money game.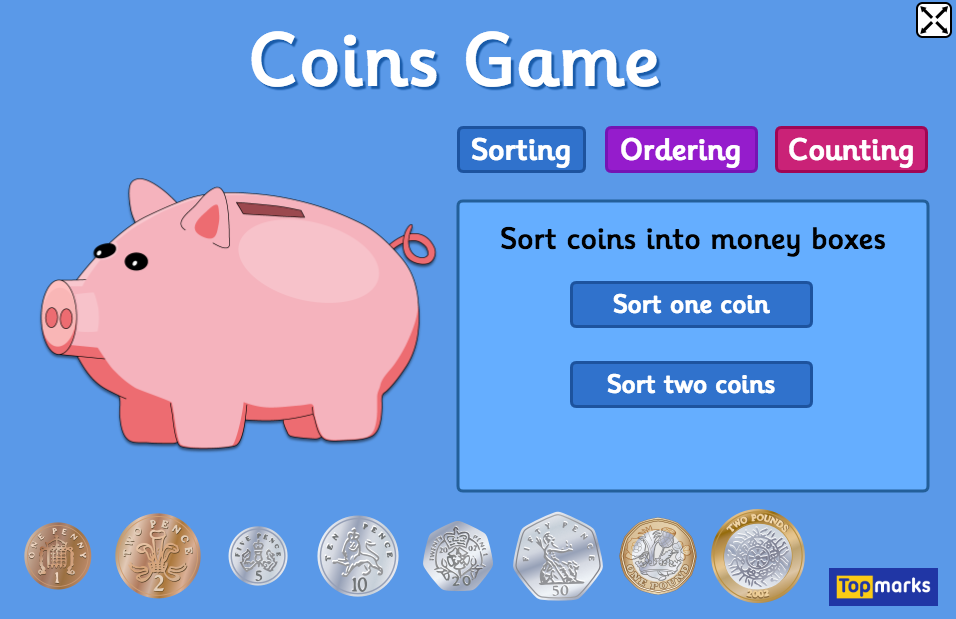 The Sorting mode helps young children recognise UK coins and their relative values. The Counting mode has varying levels of difficulty and can be used as a tool for children to practise counting money. The site works well in full-screen mode which is useful if you are using the site on an interactive whiteboard. Just click on the full-screen icon in the top right hand corner to view the game in full-screen mode. You can return the screen to normal by clicking the icon again.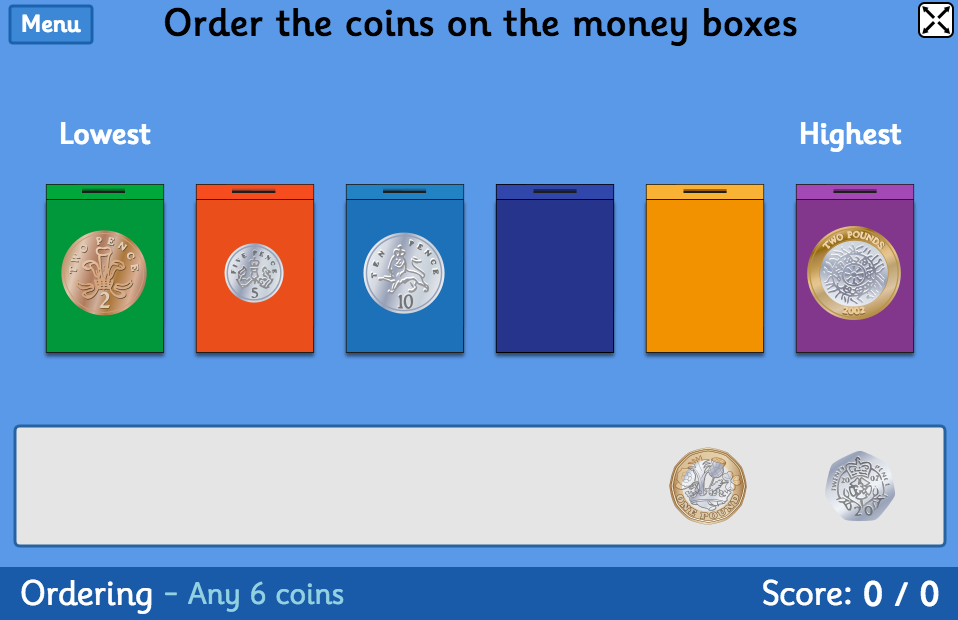 Play the Coins Game now!