Blast Off Launched - Our new two-digit numbers game
We hope you love our new, tablet friendly maths game called Blast Off. It's for 5 to 8 year olds and it's designed to help children identify and work with two digit numbers beginning with the numbers 10 to 20.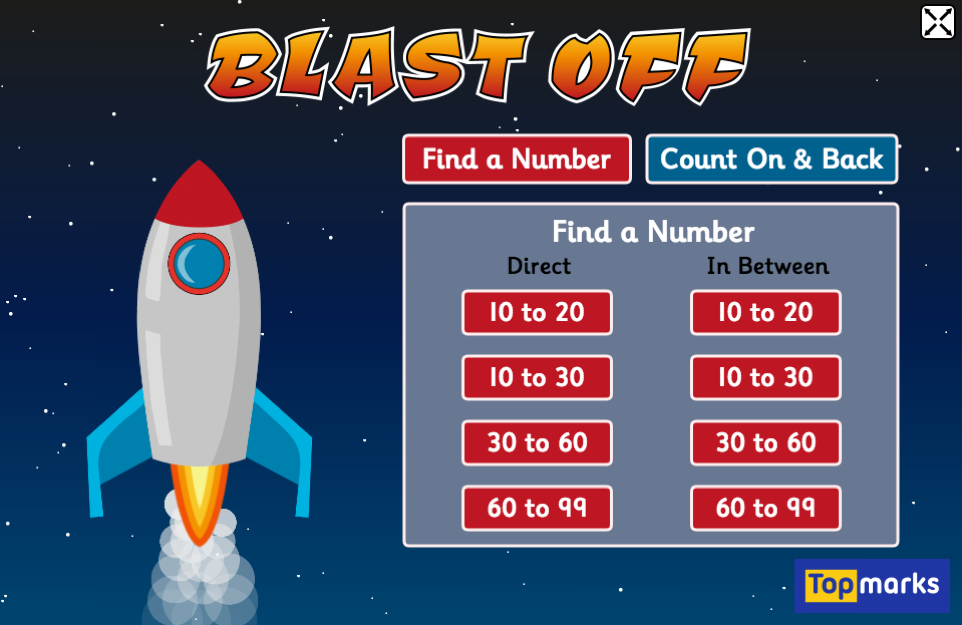 All four games are multiple choice and have oral questions. In the first children have to find a specific number. In the second they are required to find a number in between two given numbers. The Count On and Count Back games are designed to help children learn some of the vocabulary of addition and subtraction. Examples of the oral questions are 'Count back four from twenty-seven', 'Count on five from sixty-one', What is seven more than thirty-one?' and 'What is 8 less than eighty-seven?'.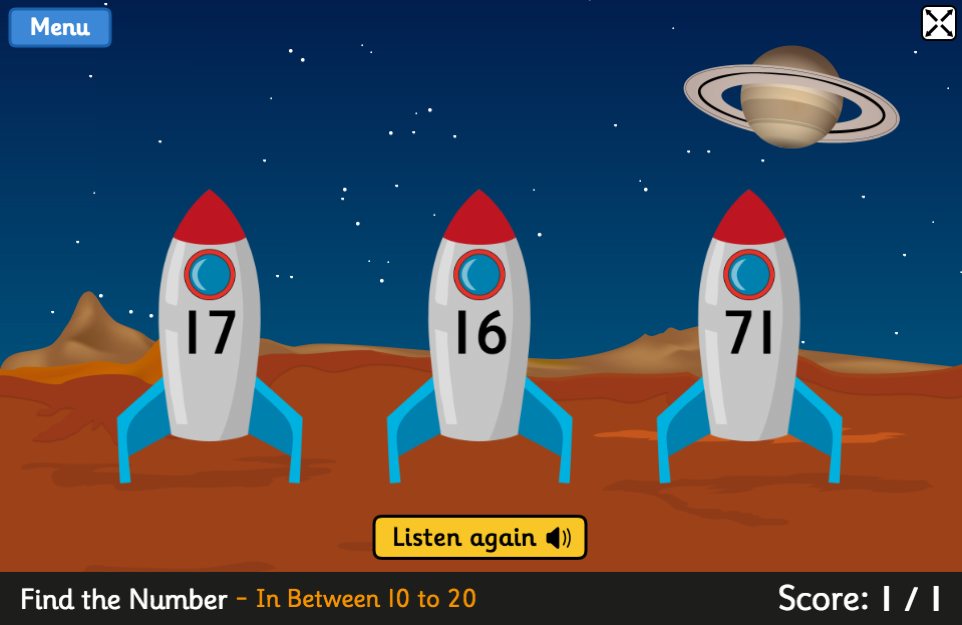 There are different levels of difficulty making it suitable for the range in age groups and, like all our own games, the screens are viewable in full-screen mode by clicking on the full-screen icon on any screen. This is useful when using the game on an interactive whiteboard. Clicking on the full-screen icon again returns the screen to normal.