Brand New Mental Maths Game - Helicopter Rescue
We are delighted to announce the launch of our brand new maths game, Helicopter Rescue, which is based on number charts and is designed to help children get to grips with two-digit numbers. It's suitable for 5 to 8 year olds and it can help children find their way around number charts. It also reinforces the vocabulary of addition and subtraction such as more than, less than, count on and count back.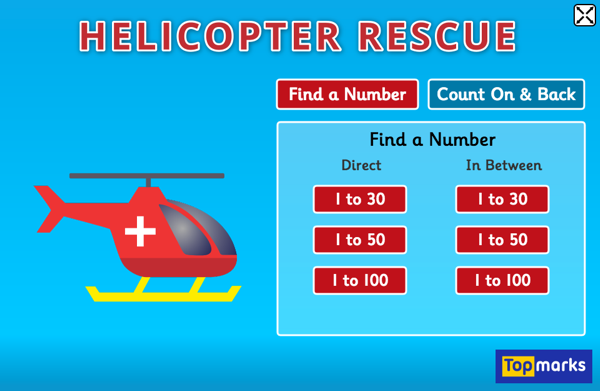 As with all our games it's tablet friendly and it is suitable for use on an interactive whiteboard. Just click on the full-screen icon in the top right corner to view in full-screen mode and click it again to return to normal view.