Children and the news - Young Journalist Academy
The Young Journalist Academy, celebrating its 10th year, has announced a new trial scheme helping to raise children's awareness and engagement with news and current affairs. Founded in 2008, it spends time in schools, working with children to build their own newsrooms through film, radio and written journalism.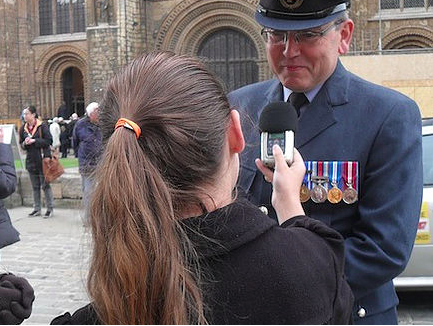 Just one of five English projects selected by the RSA, and in partnership with the Education Endowment Foundation (EEF), the Young Journalist Academy will be part of this trial into cultural learning. The aim of the Learning about Culture programme is to investigate its impact on academic achievements, skills and behaviours such as self-confidence and creativity.
Paradigm Arts is the culture and education provider behind the YJA. Rob Pitman, Director, said: "We are delighted to be a part of this trial which couldn't come at a more vital time for arts and culture within education. We have spent the last 10 years building a programme we feel is exemplary and the opportunity to work with the RSA and EEF on evidencing impact in such an ambitious and rigorous way is very exciting."
If your school would like to be involved in the Young Journalist Academy trials, at a reduced cost, you can find out more and register interest at Paradigm Arts.