Be Prepared! Numeracy conversions
Here to help! We know the pressures of lesson planning, so we're starting a feature here on the Topmarks blog to help make your planning easier. Look out for our regular updates, "Be Prepared!"
We'll be covering ideas for all age groups, and today, we thought we'd mention one if you've years 3 or 4 who are currently busy with, or have upcoming, numeracy lessons on metric conversions. Our Coconut Ordering maths game... it is a great way to practice ordering and sequencing skills, including understanding of distance, mass and volume measurements.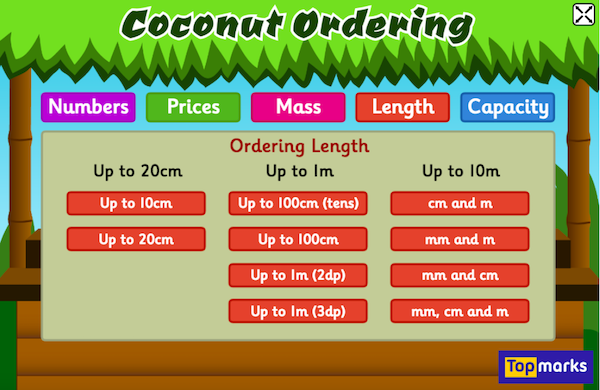 Our Coconut Ordering game is ideal for children aged 5-11, since there are various levels available to progress skills. It's both tablet- and whiteboard-friendly, like all of our original games. Topmarks Tip: this one's perfect to give as a homework task, too!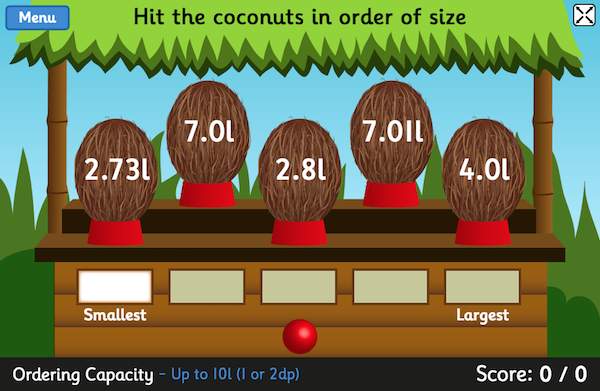 All in all, it's another useful way we aim to help you as teachers – and therefore, children – 'Be Prepared!' for effective classroom learning.  Click now to play the Coconut Ordering maths game, and remember to follow us on Facebook and Twitter, too, so you won't miss out on more 'Be Prepared!' blog posts.