Big Battery Hunt campaign
The Big Battery Hunt is a new initiative hoping to make a positive difference to our planet and the way that young people think about recycling batteries.
Schools in the UK are invited to join the challenge in this campaign, from the National Schools Partnership, compliance scheme Battery Back and Duracell.

Did you know?
It takes at least 100 years for a battery to decompose
The UK has one of the lowest battery recycling rates in the EU, as we throw away over 600 million batteries a year (source: Recycle More).
Recycling is a great way to help protect the environment. Each battery placed in a recycling bin will be taken apart and the materials will be used to make something new, rather than the fragments of toxic metals draining from landfill sites into water sources. Thanks to the Big Battery Hunt, children can learn about the importance of recycling and get involved with their wider communities.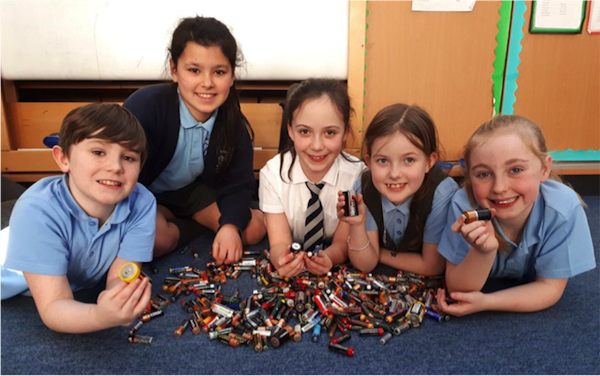 Teachers can sign up for a free kit, supplied by Duracell, including educational resources (KS2) such as an assembly presentation and curriculum-linked maths tasks, plus a battery recycling container, which will be emptied without charge, when full. The 2018 campaign aims for four million batteries to be recycled, and over 1000 schools are already registered, with 420 000 pupils taking part so far. Why not join them?!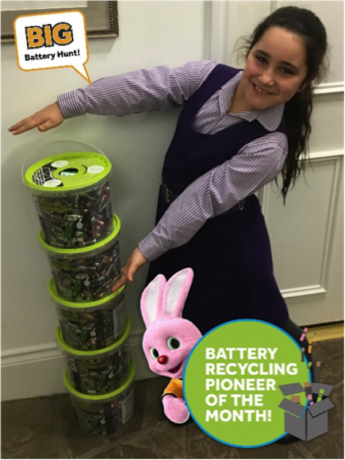 One pupil (above), Talia from Glendower Prep School, collected over 2000 batteries on her own after being inspired by a TV episode of BBC's Blue Planet. When she realised she could do something to help the environment she asked friends, family, neighbours and local shop owners to give her any used batteries. Talia said, "I've enjoyed talking to people about the Big Battery Hunt and asking them to help. I just want to make the environment a cleaner place."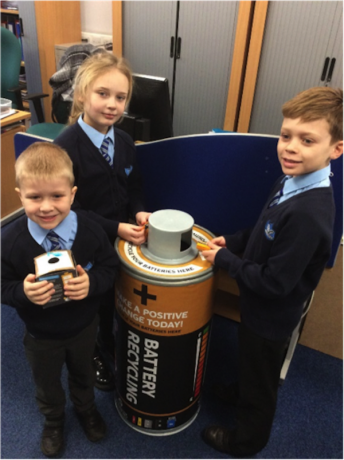 Register today, and join in the recycling to help save our planet!