New game - Let's Compare
Have you seen the brand new learning game by Topmarks for early years' children? Let's Compare is out now!
Let's Compare is specially created to help children with comparative vocabulary. It's FREE and ideal for 3- to 5-year-olds, learning to compare the relative sizes of objects and animals.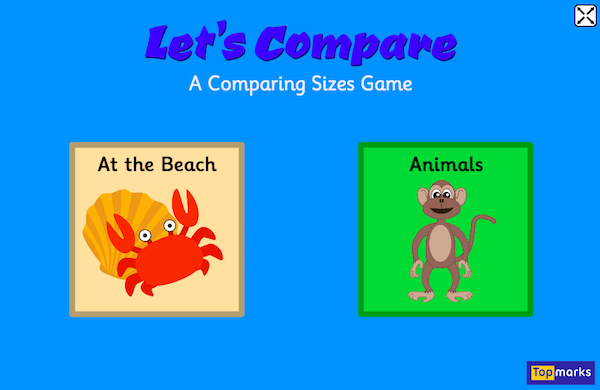 With two fun themes, At the Beach and Animals, young learners will focus on comparisons linked to the measure strand of numeracy, in which length, height and width are estimated: biggest, smallest, longest, shortest, tallest.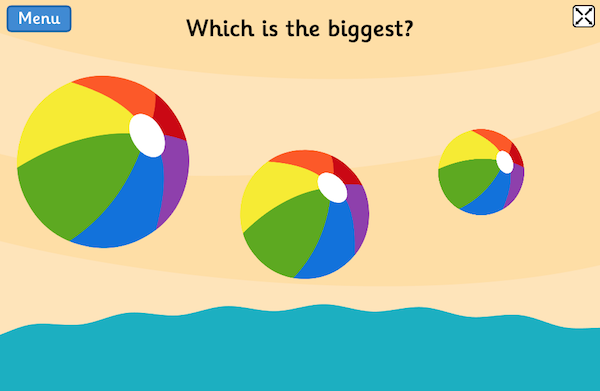 Like all Topmarks' games, it is fully whiteboard- and tablet-friendly. The simple animations featured will engage children, to enjoy the interactive learning experience!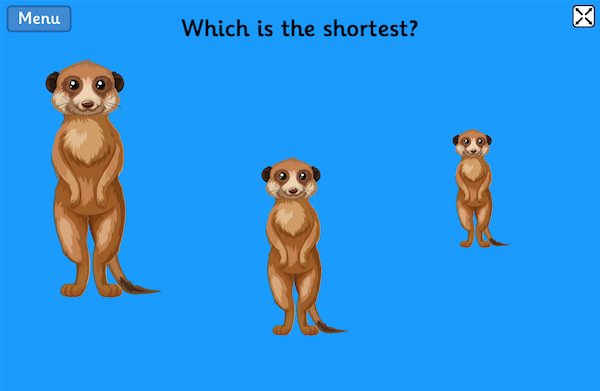 Play Let's Compare today!