Get set - and safe - for summer: Soltan
It may not quite be heat wave season yet, but here at Topmarks, we are looking forward to summer sun! And along with that, it means staying skin-safe, of course.
It's why we're excited to see the Soltan Sun Ready Schools plan from leading high-street pharmacist, health and beauty retailer, Boots. The prospect of outdoor fun means we shouldn't have to compromise on safety when it comes to getting that all-important protection against permanent skin damage.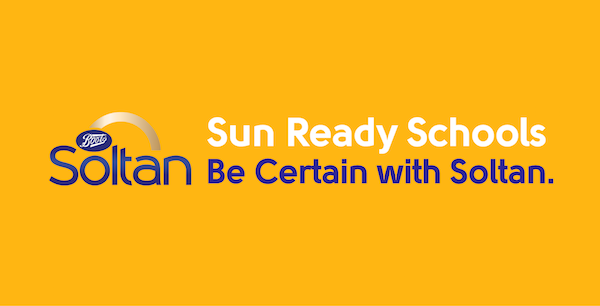 With young skin susceptible to skin damage, it's crucial to see that children are not only staying safe, but also educated for the future. That's where the Soltan Sun Ready Schools campaign from Boots comes in. The top tips for enjoying the fresh sunny weather are sensible advice… the 5-step guide is easy too!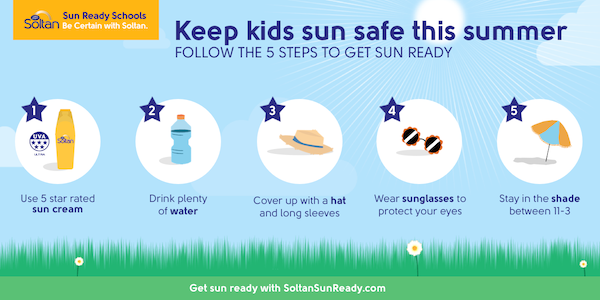 Look out for sun scream with a 5* rating for UVA protection - not just one with high SPF number
Find a host of FREE sun-safe ideas, lesson plans for curriculum-led activities and assemblies all to download at the Soltan Sun Ready Schools site, both for primary age groups and secondary.