New game to play! Mental Maths Train
Topmarks is excited to add a new game to our growing collection of learning resources – this one is called Mental Maths Train.
This new interactive game is designed for 5-11 year olds to practise numeracy skills of the four operations – addition, subtraction, multiplication and division – specifically focussing on the varied vocabulary around the calculations.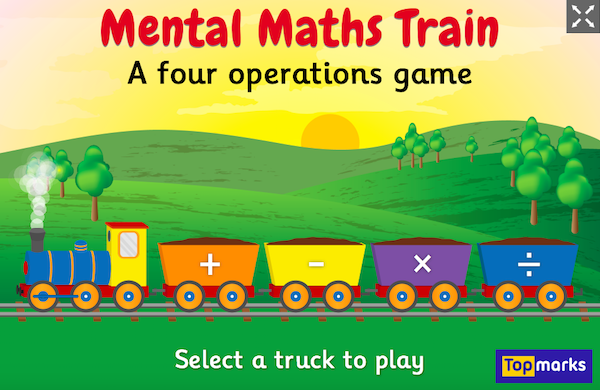 It's important for pupils to recognise the different language used for expressing the same maths functions, such as take away, reduce and subtract, all within the subtraction operation.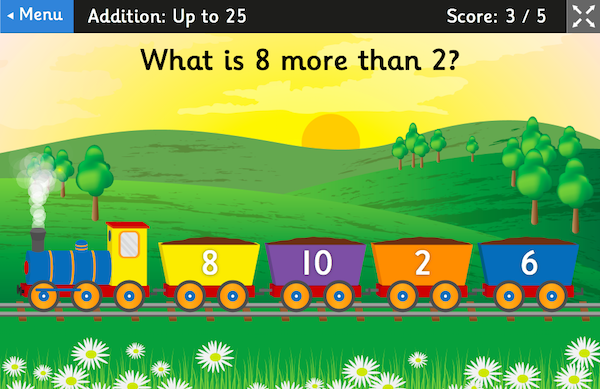 To reinforce the language used around basic numeracy, none of the questions use the symbols +, -, x and ÷. Since Mental Maths Train is fully randomised, you'll find it's versatile and highly re-playable! Not least with the wide range of levels within each operation offering excellent progression opportunities.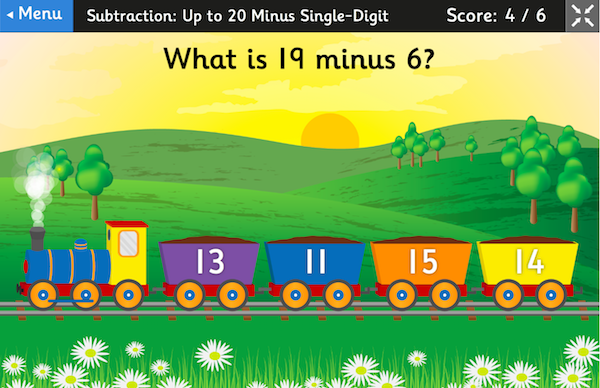 Each question features a multiple choice of answers, and the fun scheme, colourful visuals and non-distracting sounds all make for an engaging learning experience for the children.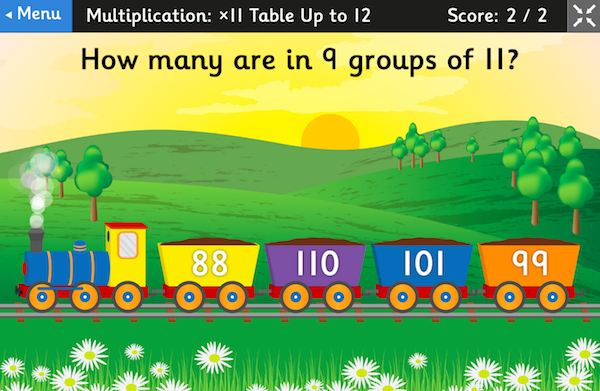 Like all Topmarks' games, it is suitable for use on interactive whiteboards, thanks to the full-screen capability, or on tablets and other devices – Mental Maths Train is designed for wide compatibility!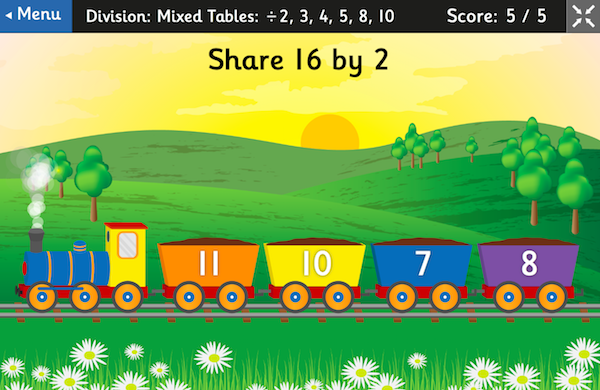 Visit here to start playing today! And don't forget to let us know how you get on when you play. Share your comments and photos on our social media channels, here at Facebook, and Twitter.