New updates for learning! Helicopter Rescue
Topmarks is excited to announce all-new ideas to help young children with identifying and working with numbers. We've added more levels to our Helicopter Rescue game to suit!
Helicopter Rescue is a mental maths game that's designed for 4-8 year olds. We've added easier levels that make it perfect for little ones just learning to recognise their numbers to 10 and to 20, as well as for those who are learning up to 100.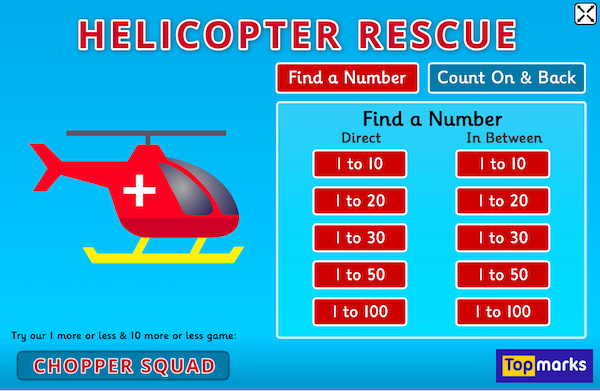 There are two different, fun activities, Find a Number and Count On & Back. Each level features a grid of numbers, up to the selected maximum.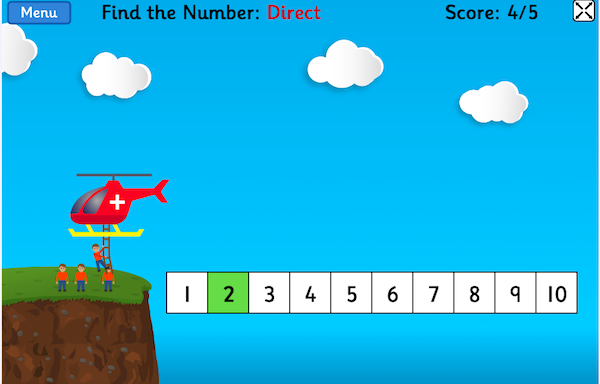 In the Find a Number mode, pupils must find a number on the chart, either directly, or identify the number lying between two others. Each of 'Direct' and 'In Between' modes has 5 difficulty levels.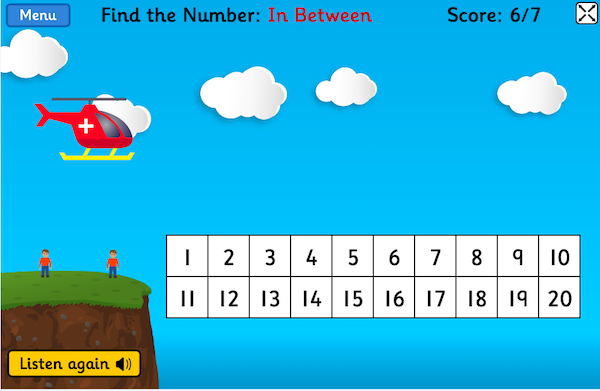 Count On & Back is ideal for children getting to grips with different vocabulary of addition and subtraction – such as count on, count back, more than and less than. There are now five difficulty levels for each of 'Within the 10s' and 'Across the 10s' in the Count On & Back activity, too.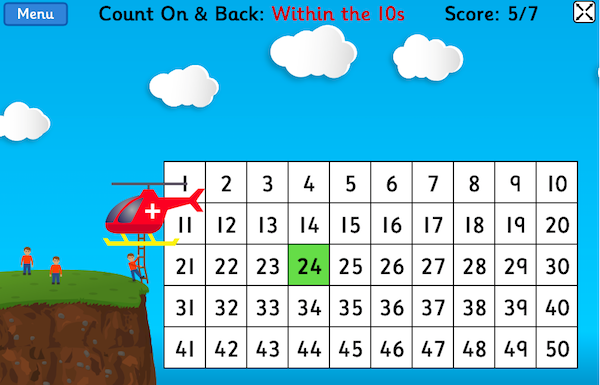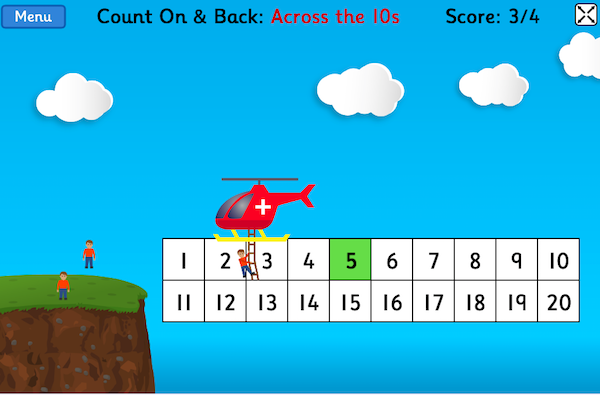 Helicopter Rescue is tablet-friendly and great for classroom use on an interactive whiteboard, like all Topmarks' games. Find our others, and more featured games here.