Topmarks' Coins Learning Game Gets Even Better
Get your children money-savvy with all-new updates to our Coins Game, with sorting, ordering and counting activities now in other currencies, as well as GBP sterling!
Coins Game is one of our most popular games, great for introducing children to coinage. The default currency is British, however you can now play in either Australian dollars, US dollars or Euros simply by clicking on the appropriate flag on the menu screen.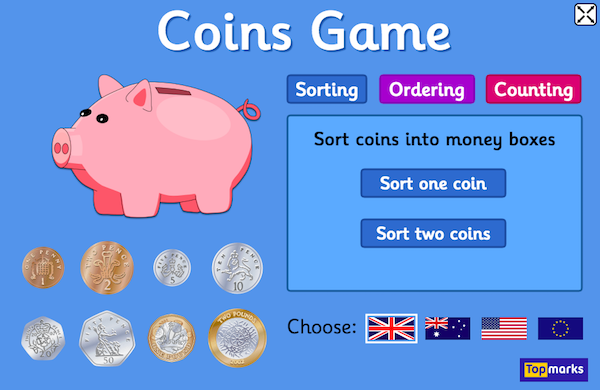 Ideal for young learners aged 4-10, the game features three activities – Sorting, Ordering and Counting, all perfect for practising coin values. Each has varying levels of difficulty to aid progression.
The first activity is Sorting, which has two different modes. This is particularly useful for very young children and it is a more convenient alternative to using plastic money in a class situation.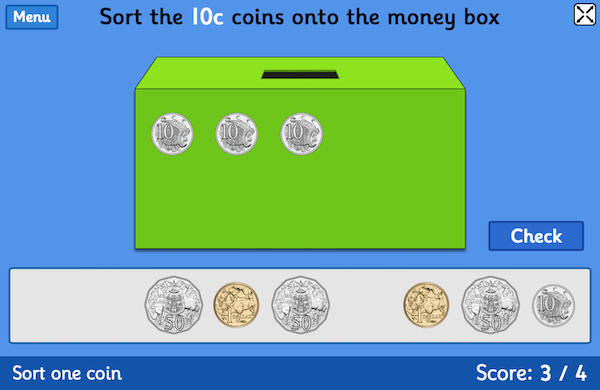 Ordering is the next activity, which helps pupils arrange the coins in value order, from lowest to highest. Again, there are two difficulty modes, or three in the case of the Euro currency.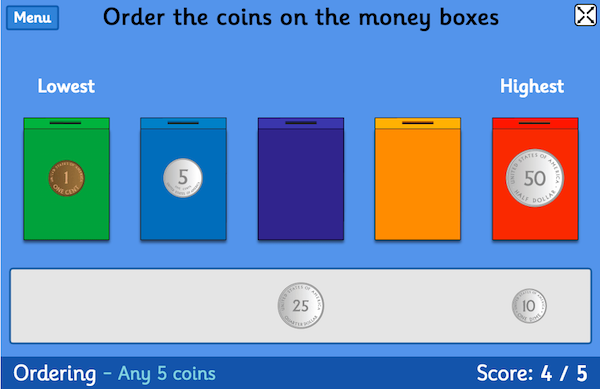 Finally, in the Counting activity, children are asked to count money amounts on a fun piggy bank. There are eight menu options, which enable teachers to pitch the activity at the appropriate level.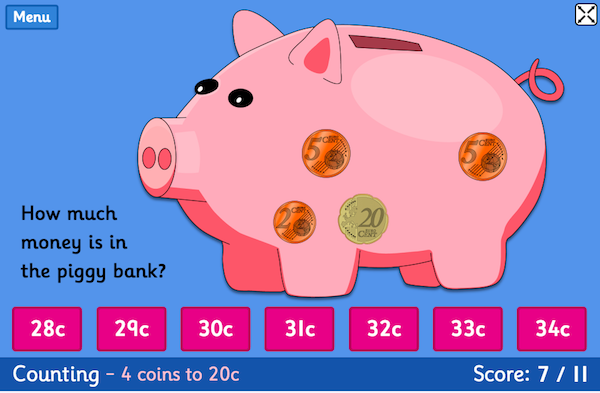 With lively animation and sound rewards, Coins Game is sure to be engaging for children of all levels and its tablet- and whiteboard-friendly format will prove versatile for use on many different devices.