Toy Shop Money - learning game
Topmarks is excited to reveal a new update to our popular primary-age money game, 'Toy Shop Money Game'. Now, it's fully playable in GBP, AUD, USD and EUR currencies!
We're delighted to launch this new version of Toy Shop Money, with the additional modes allowing game play for the Euro currency. Toy Shop Money is a great game, ideal for 4 - 11 year olds who are learning and building money-handling skills.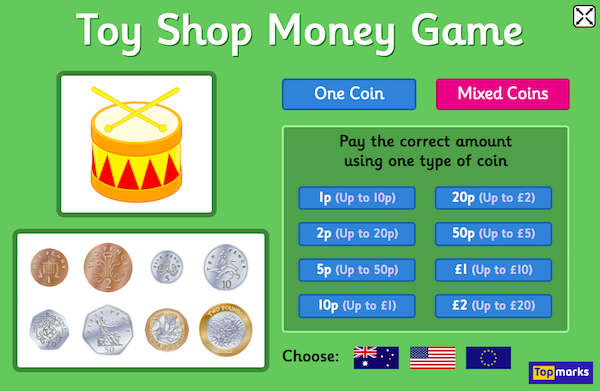 For each currency, there are two different game modes. Firstly, children are asked to count out money using single coin denominations. In GBP sterling, the counting is up to £20; for AU dollars, up to $20; for US dollars, up to $50, and for EUR, up to €20.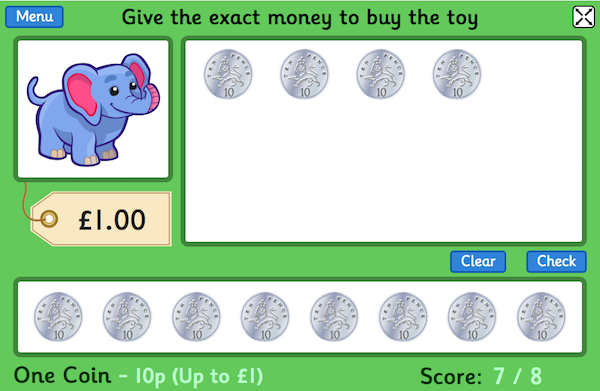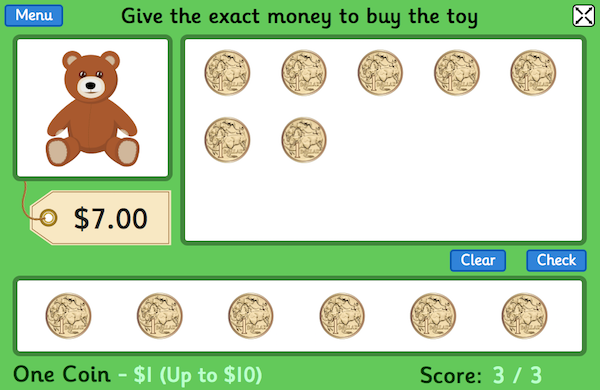 In the second mode, young learners can enjoy practising with mixed coinage. They will also be able to work out what change they will get from different amounts.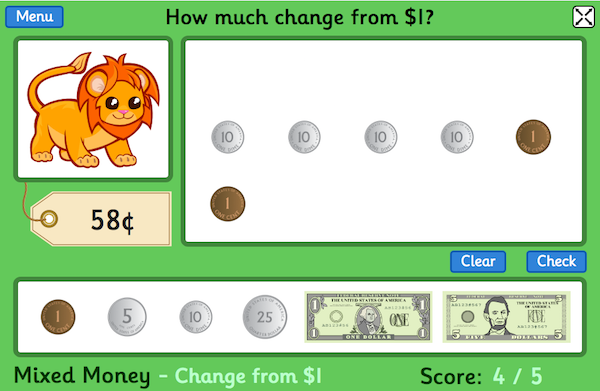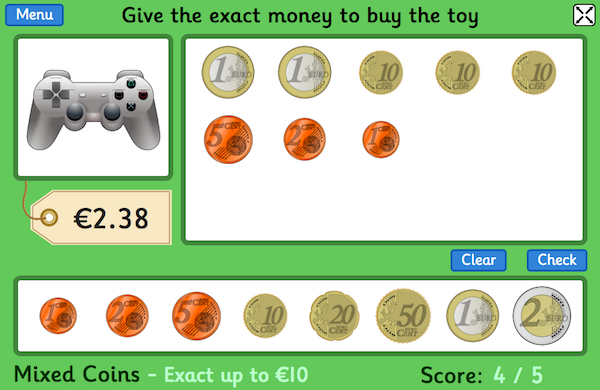 Each mode has varying levels of difficulty so that pupils can develop and progress. Toy Shop Money is designed to work well on interactive whiteboard, in addition to other devices – like all our maths games, it's tablet friendly.
Click now to play Toy Shop Money Game today!