Reading is fun! Teach Your Monster to Read
Special Offer! There's a great promotion on for the learning app, Teach Your Monster to Read.
The team behind this super app game for helping children learn to read is having a promotion, as the app is now FREE for this week, from today until Sunday 30 Sept 2018. Yes, free, with nothing to pay after the initial download. (It's not just a free trial!)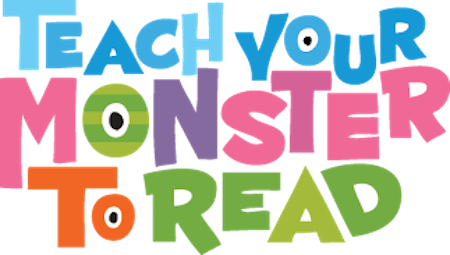 The game is BAFTA-nominated and has been played over over 60 million times, helping children learn to read worldwide. It was created by the Usborne Foundation, which is a charity whose mission is to help address issues of literacy and health by getting as many children reading as possible.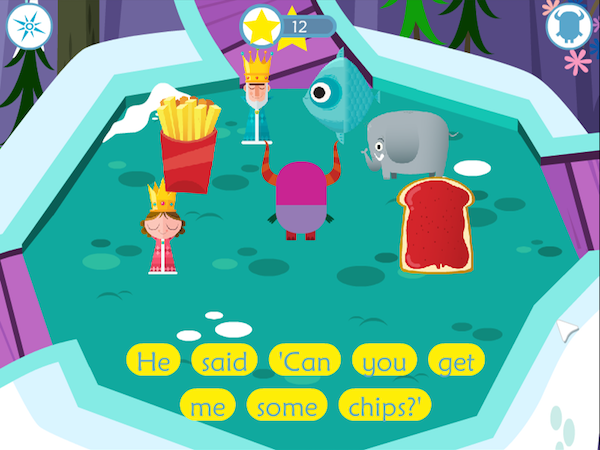 With one in five primary pupils in England leaving school without being able to read well, (according to The Reading Agency), Topmarks is right behind any learning resources to support literacy for young children.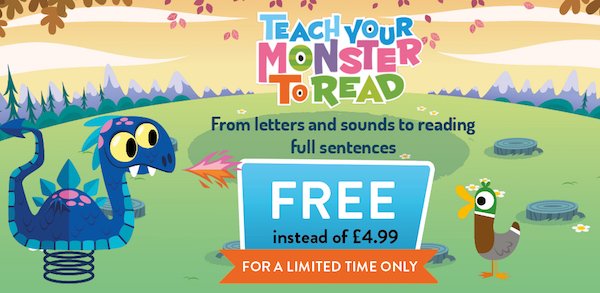 The app is available on iOS, Android and Kindle Fire. It perfectly complements different phonics schemes used in schools, with three game levels for differentiation and progression. Read more about what the game teaches on the game home page here.
Take a look from now until Sunday 30 Sept 2018 for your free download - it'll stay free to play even after this time!