Speak out Stay safe - NSPCC child safety campaign
Has your school received a visit from the NSPCC, encouraging children to seek help if they feel at risk or in danger? The charity's 'Speak out. Stay safe.' programme is FREE!
Since April 2011 this campaign has seen visits by specially trained safeguarding volunteers to 80% of UK primary schools. In 2017/8 alone, the NSPCC's School Service spoke to around 1.8million children, in locations from Cornwall to the Isle of Orkney, Scotland.

The team is keen to see the remaining 20% of schools signing up for the free visit that they're entitled to! This programme is designed by the UK's top children's charity, to help prevent pupils suffering abuse or neglect, as they deliver vital child protection messages in a fun and age-appropriate way.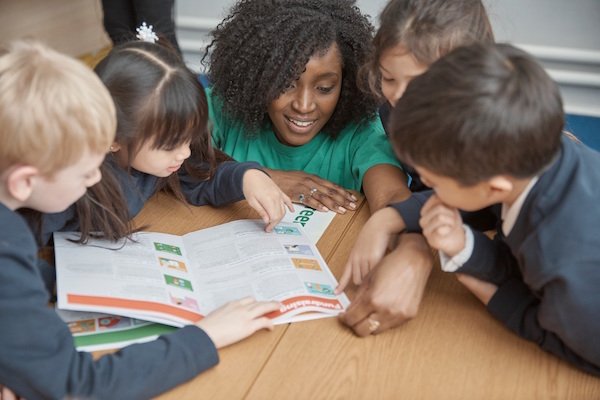 Photo by Tom Hull
One in five children has suffered some form of abuse or neglect. The 'Speak out. Stay safe' programme continues its good work, with more school visits, and with a new nationwide TV ad campaign launching this week. Topmarks believes this is a great campaign to support our youngsters, so they understand different forms of abuse, recognise the signs and know how to protect themselves. Karen Squillino, Head of the NSPCC Schools Service, says: "We are proud of our 'Speak out. Stay safe.' programme and believe it can make a massive difference to the lives of the primary school children we see all across the UK."
The 'Speak out. Stay safe.' programme links directly to the curriculum, helping schools meet their statutory safeguarding requirements. Assemblies are held for children aged 5-11, followed by a one-hour classroom workshop for years 5/6 (England and Wales) and P6/7 (Scotland and Northern Ireland). There is the option for assemblies to be delivered bilingually in Wales, and an adapted version of the programme is available for children with special education needs. Plus, the NSPCC offers specialist resources, lesson plans and training to help embed the learning in the weeks after their visit.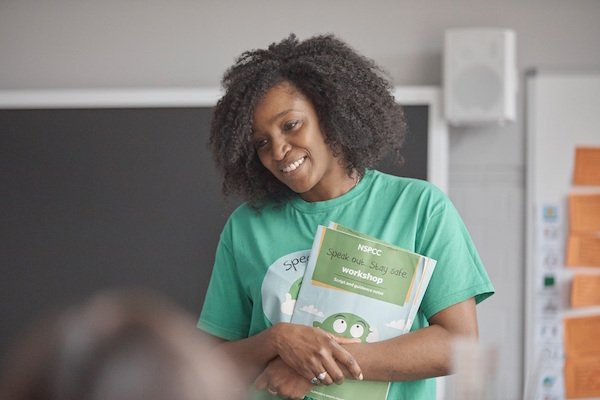 Photo by Tom Hull
So don't delay – click the link to make sure your primary school receives a 'Speak out. Stay safe.' session. Set a date to welcome the team to your school! You can find out more about the NSPCC's training resources for child safeguarding here.