Young Imagineers! Develop your problem-solving skills
Encourage the young inventors of tomorrow in your classroom. With this resource and competition from National Schools Partnership, called Young Imagineers, pupils' imaginations will really be firing!
Look out for the curriculum-linked resource called Young Imagineers. It's designed as a great platform for revealing some of history's world-changing inventions, and helping children think outside of the box with their own creativity.

The American psychologist and philosopher Erich Fromm said, "Creativity requires the courage to let go of certainties." This idea of being free to explore new ways of thinking and be inspired to try different things when creating is just what Young Imagineers is about!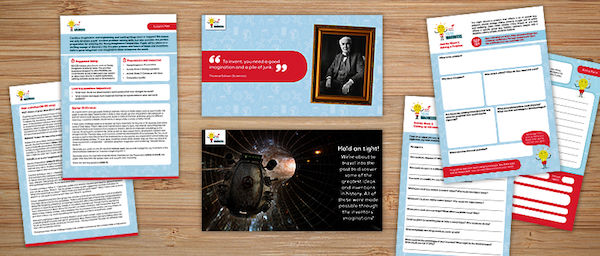 Download the FREE resource pack which includes a lesson plan, classroom presentation and ready-to-use activity sheets, all set to get pupil's problem-solving skills honed. It's strongly connected to STEM and Design & Technology curriculum programmes. The first 150 people to register will receive a set of printed resources!
EDITED: Competition closed. It is also the perfect preparation for the Young Imagineers competition 2018, with entry forms included in the pack. It's a great contest open to children aged 7-14. This year, they are challenged to answer the following question: "What invention would you create to make tomorrow's world a better place?"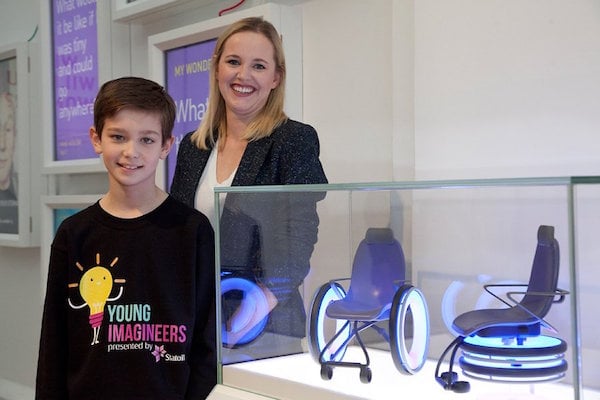 With points awarded for imagination and creativity, the lucky winner will have their invention made into a real-life prototype, which will be displayed at the Science Museum, London. Here's 2017's winner, 10-year-old Finlay Minter from Surrey, with the model of his invention – a hover wheelchair.
Other prizes also to be won this year include a bespoke-designed experience day at the Science Museum, an annual family pass to Wonderlab: The Equinor Gallery at the Science Museum, 50 copies of the book This Book Thinks You're a Scientist for the winner's school, plus Science Museum goodie bags! Unmissable!
Watch some of the fun from 2017's Young Imagineers Live final…
Make sure you visit the Young Imagineers site, and as well as the resource page at the National Schools Partnership so you can download the pack. It's free, if you're registered. (If you're not already a member, then sign up there for login details.)
(Competition ends Sunday 21 October 2018. Open to pupils in the UK, Isle of Man and Channel Islands. Full T&Cs apply, see here.)