New updates for learning - Chopper Squad
Topmarks is excited to reveal a new update to our popular primary-age 'more or less' maths game, Chopper Squad. Now, it has new levels for counting on grids up to 20.
We're really happy to launch this new version of Chopper Squad, with the additional modes allowing game play for lower levels, 1-20. Chopper Squad is a great game, on the theme of helicopters, and is an easier version of our mental maths game Helicopter Rescue. Being more simple, it is ideal for young learners who are getting to grips with the concepts of one more and one less than a given number.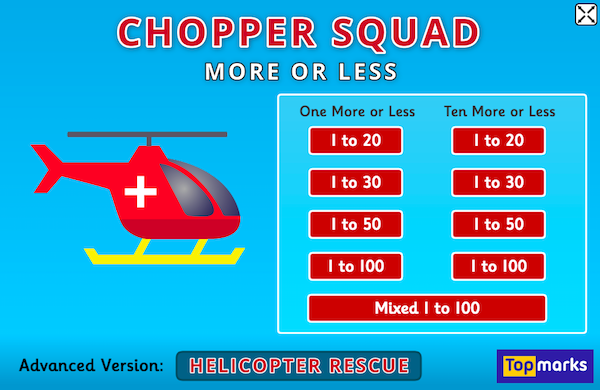 Being able to find one more or one less is an important requirement for children in the Year 1 age group, according to the National Curriculum programme of study. The largest of the number grids is up to 100, however our new levels are perfect for younger or less able players who are still working with numbers up to 20.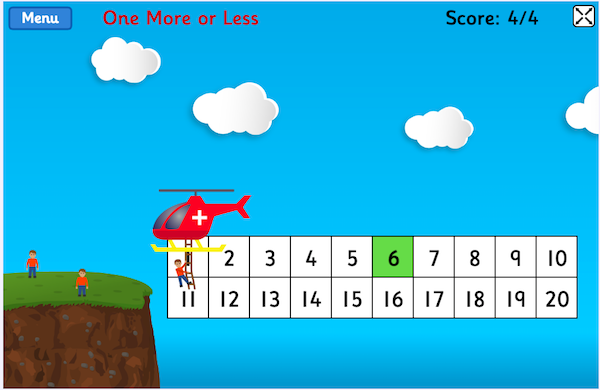 There are different game modes within the varying number categories, so that pupils can enjoy practising either one more and less, or progress to ten more and less.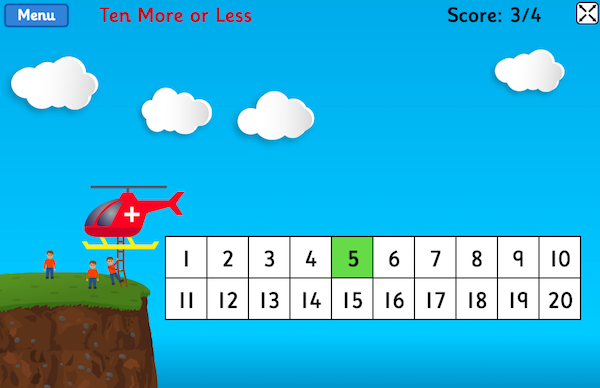 Chopper Squad is designed with audible questions that are fully randomised, to allow maximum scope for repeat playing. The game is created to work well on interactive whiteboard, in addition to other devices – like all our maths games, it's tablet friendly.
In all cases, the full-screen icon in the top right corner of the game screens provide the best playing experience.
Click now to play Chopper Squad today!