Christmas Patterns - brand new game for festive learning
As Christmas draws closer, enjoy this new idea for children's learning that is full of festive fun! Christmas Patterns is ideal for 3 to 8 year olds.
We are delighted to launch a Christmas version of our popular Shape Patterns game. Christmas Patterns is a fun, sequencing game where children need to complete the pattern of different Christmas-related objects.  It is a multiple choice game with three levels of difficulty. In the easier levels, children need to continue the pattern, but in the more challenging level 3, children are presented with a sequence with the missing element in different positions. This offers excellent opportunities for problem solving skills.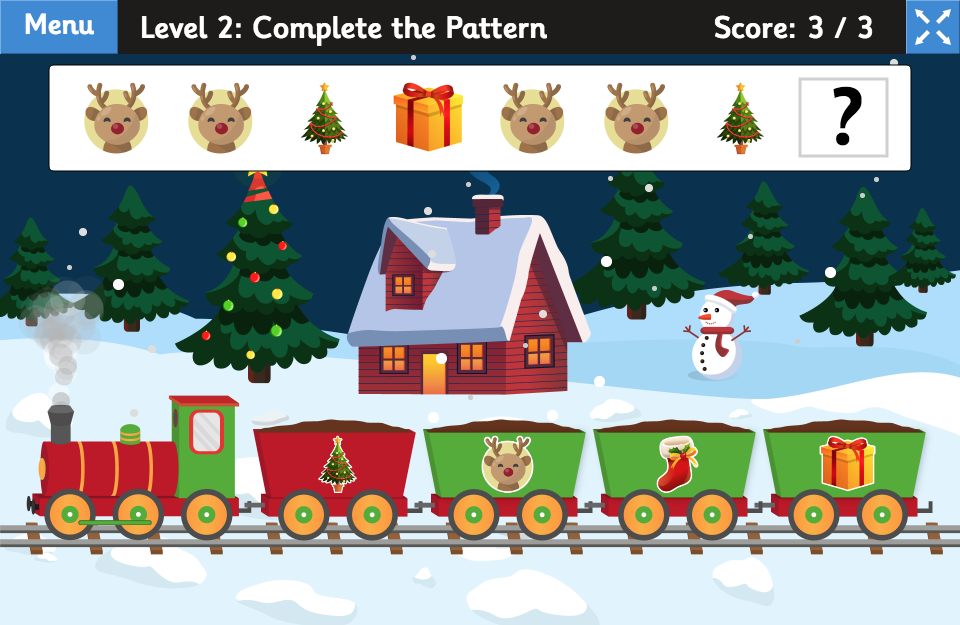 Make the most of the engaging, festive graphics in this learning game that youngsters will love. It's great to use on tablets and other devices, plus in the classroom on an interactive whiteboard – play Christmas Patterns here!
Don't forget too, when Christmas is over, pupils will love to play Topmarks' regular Shape Patterns game.