Maths worksheets for Christmas
Topmarks is excited to announce our brand new collection of maths worksheets, especially created with Christmas themes. Great to use in the run-up to the holiday season!
Find high-quality sheets on a wide range of subject areas: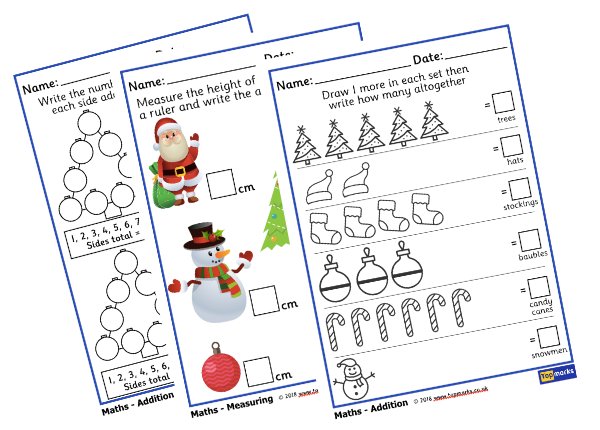 Most are suitable for use by Reception and Key Stage 1 age groups, though Key Stage 2 pupils could enjoy the fun problem-solving addition puzzles and the symmetry category.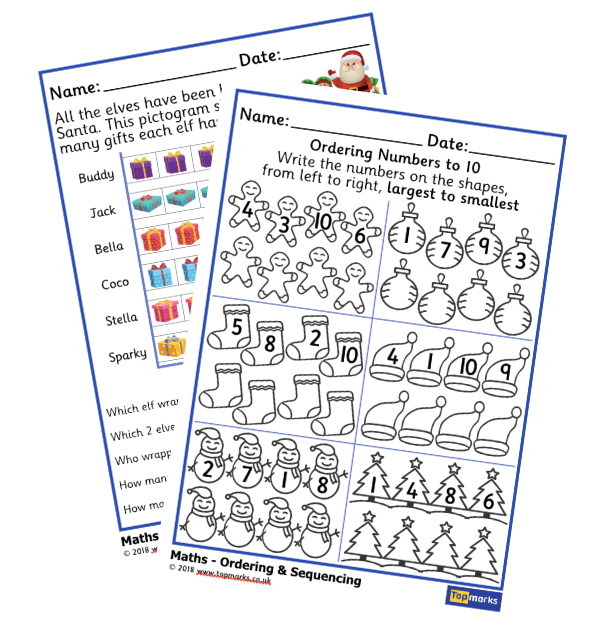 Click now to see them and download for FREE! (Look out too for the ones with handy answer sheets, for marking!)
Don't forget to tell us how you get on with all our worksheets, via Topmarks' social media channels – Facebook or Twitter. Plus let us know what other worksheets you'd like to see from the Topmarks team.