RSPB Big Schools' Birdwatch is coming!
Are you joining in with the Big Schools' Birdwatch project, early in the new year? It's a fabulous conservation science scheme by the RSPB that's perfect for inspiring youngsters, all over the UK!
Every year the Big Schools' Birdwatch does great work in helping to track bird population numbers across the country. The Royal Society for the Protection of Birds is a charity whose scientific work is vital for looking after our feathered friends. The Big Schools' Birdwatch is just one such initiative, and can be run with any age group of children.
All you have to do is spend one hour counting the most birds seen together, of each species that comes to your school. No special birdwatching knowledge is required! Registration for the event is open now, and final survey counts have to be submitted to the RSPB, online, by 22 February 2019.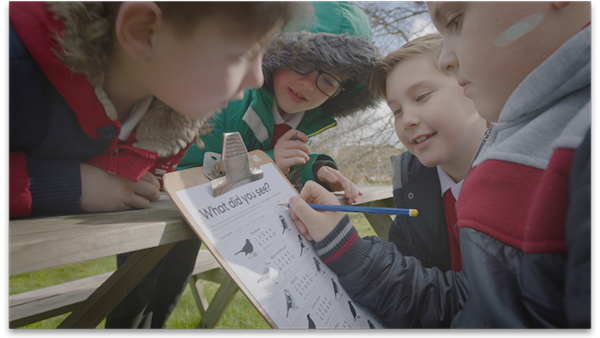 Watch this handy video from the RSPB to what is like to take part in the Big Schools' Birdwatch!
There are direct links with National Curriculum learning objectives, and lots of free resources are supplied by the RSPB to support the Birdwatch programme. Send off for your registration pack now, which includes a FREE bird identification poster.
Plus, on the RSPB site, you can download easy-to-use counting sheets for pupils to record their bird count findings (find several versions, tailored for different age groups!), and why not try craft activities, bird-themed games to play, recipes for bird treats and more?! Click now to make the most of all the downloads here.
And don't forget too to watch out for the results of the Birdwatch later in the spring - if you're registered to receive the newsletter, you'll be notified of the results to follow up in class. Be sure to plan now for this event in your lessons for the new term, and join the fun!