FREE Teach Your Monster to Read App
Special Offer this week! There's a great promotion on for the learning app, Teach Your Monster to Read.
If you have children who are learning to read then don't miss the Teach Your Monster to Read app which is on offer this week only, from Monday 4 March to Sunday 10th March. The good news is that this is not just a free trial so you can continue to use the app after the promotion period. The app is normally priced at £4.99.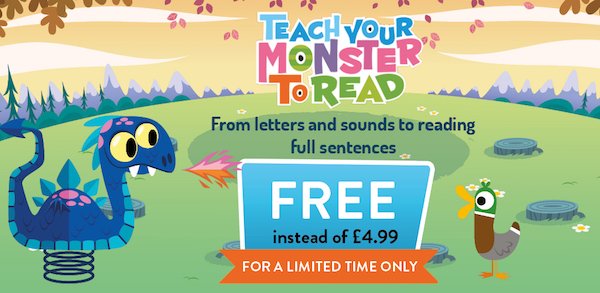 The app is available on iOS, Android and Kindle Fire. It perfectly complements different phonics schemes used in schools, with three game levels for differentiation and progression. Read more about what the game teaches on the game home page here.
Take a look from now until Sunday 10 March 2019 for your free download – it'll stay free to play even after this time!