New book titles - Maverick Early Readers
With the help of a great guided reading program, children can make fantastic in-roads to becoming passionate readers.
Earlier this year we reviewed a number of the Early Readers titles by Maverick Publishing. (Do take a look back at that post for Topmarks' full impressions about this excellent reading program for young learners, if you missed it!)
The program uses the colour-coded book banding standard which is widely used in UK schools and libraries, and which has been developed by the UCL (University College London) Institute of Education. We wanted to share the news that there's been a new spring release of titles to the Maverick Early Readers range – specifically of books in the Purple, White and Gold book bands.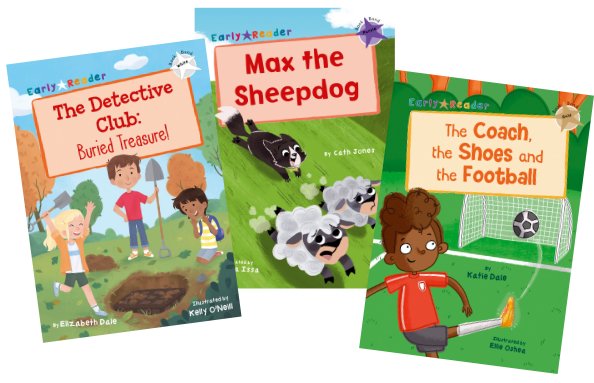 As for all the Maverick Early Readers, all 10 of the new releases are bright, lively stories with charming illustrations to really help engage youngsters. The titles are sure to appeal to both girls and boys.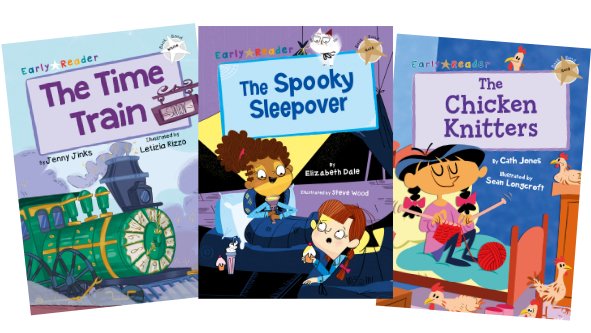 Being in the Purple, White and Gold book bands, these new releases are all in the upper bans of the scheme. This means they feature more complex sentences, more varied punctuation and broader vocabularies. There are still visual clues in the delightful illustrations for those trickier-to-decode words.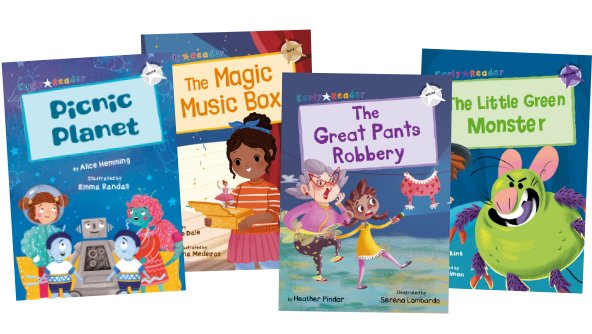 The list of newly launched stories to look for is:
Purple - Max the Sheepdog; The Little Green Monster
White - Picnic Planet; The Detective Club: Buried Treasure!; The Great Pants Robbery; The Time Train
Gold - The Spooky Sleepover; The Magic Music Box; The Chicken Knitters; The Coach, the Shoes and the Football.
The RRP of each book is £5.99. Find Maverick Early Readers titles in all good bookstores and online. Trade enquiries welcome via educational suppliers.
Disclosure: Topmarks was supplied with a selection of the Early Readers books by Maverick Publishing, free of charge for a fair and honest review, with no obligation.