Learn with Maverick Early Readers
It's always exciting to see more new book releases from the Maverick Publishing house, and to know that there are more titles to inspire children into reading is great news!
We're great fans of the Early Readers guided reading programme by Maverick, with its book banding system approved by the Institute of Education's colour-coded scheme. Pink is ideal for very young children, then through red, yellow, blue, green onto orange, turquoise, purple, gold and finally white for the highest level and more confident, independent readers.
The books in Maverick's brand new release include four fiction titles (all of which are Pink banded) and four non-fiction titles. These are 'City Animals' (Turquoise band), 'Going Green' (White band), 'Our Place in Space' (white band) and 'Food for Thought' (Purple band).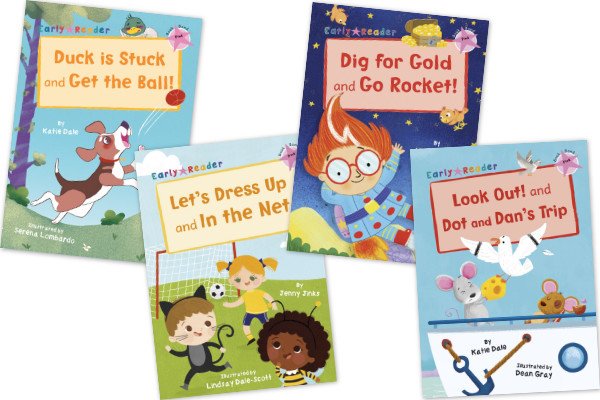 Look for 'Duck is Stuck and Get the Ball', 'Let's Dress Up and In the Net', 'Dig for Gold and Go Rocket!' and 'Look Out! and Dot and Dan's Trip'.
The fiction titles are as delightful as those previously released, and will surely appeal to both boys and girls equally. As ever, the top-quality illustrations to the stories really set these books apart. They're lively and colourful, with good cues to the text, which children will be sure to find engaging. The stories also each feature pages to help young learners, such as the 'Letter Trace' pages which we especially like, in which a child can practise forming individual letters with their finger. There are tips for parents too, with opportunities to practise the relevant high frequency and tricky words within the stories, and discussion activities, for example.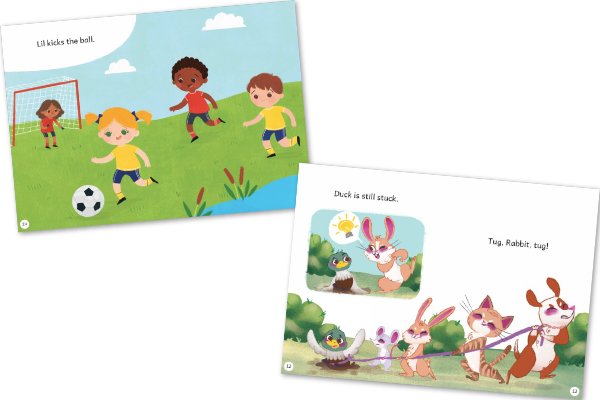 Each book in the Pink band includes two different stories of 30-50 words length, which we think is ideal, as these are long enough for children to focus fully on each story, before moving to the next. The language is natural English and avoids forcing phonics awkwardly. The more difficult words - some two-syllable words, for example - that are included allow pupils to get to grips with phonic decoding.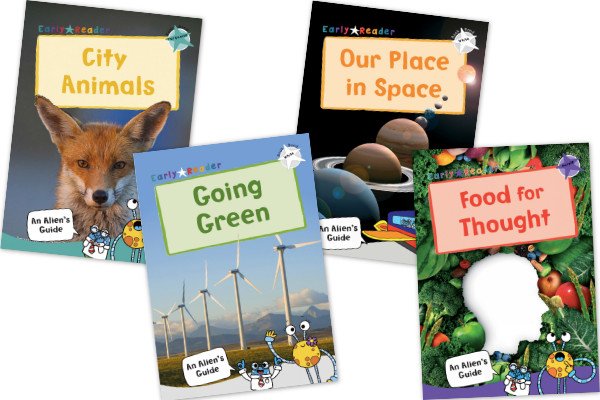 We also highly recommend the new non-fiction Early Readers titles. These are a perfect length - not too long as to be off-putting for struggling readers. And the presentation is ideal for learners getting to grips with non-fiction, as the titles each include contents pages, a glossary, an index and even a quiz that will be handy for teacher's to check children's understanding.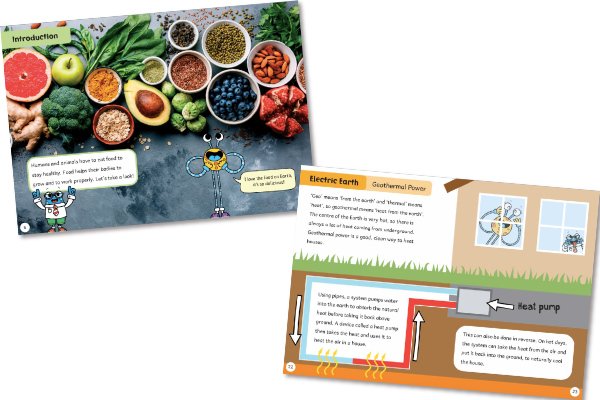 The subjects covered fit in really well with topics in curriculum-linked learning, so it is super to see the way the material has been chosen so thoughtfully. Across all the books, we like the great blend of photographs, illustrations and the consistent use of the fun cartoon alien characters, Jake and Finn, as 'tour guides' to introduce the new subject matter.
All the Early Readers books are RRP £5.99 and are out now.
Trade enquiries welcome via educational suppliers.
Disclosure: Topmarks was supplied with a selection of the Early Readers books by Maverick Publishing, free of charge for a fair and honest review, with no obligation.