New Subtraction Game Launched
We've just launched  Subtraction to 10 another free maths game for children aged 5 or 6. Each calculation features a subtraction within 10, along with a pictorial representation of the start number. Children can then select the appropriate multiple-choice answer.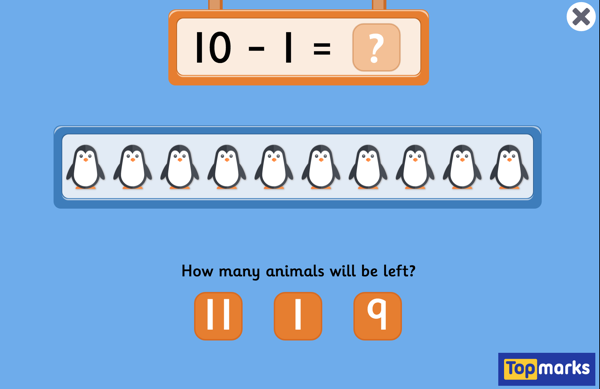 The game works on desktop and mobile devices and is also useful in a class situation on an interactive whiteboard for those children who are just getting to grips with the idea of subtraction. As each calculation is solved the remaining animals move to a number line and those animals which have been subtracted are crossed out. This visual representation of the subtraction process can help to reinforce the concept.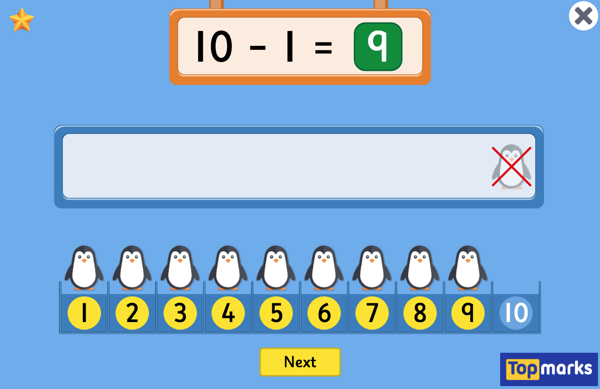 Take a look now at Subtraction to 10.