Maverick Early Reader Books - New Releases
If you are a teacher looking to update or supplement the range of your reading schemes, then take a look at Maverick Publishing's Early Readers. They've just launched a further 16 books their growing collection which now numbers over 180 titles.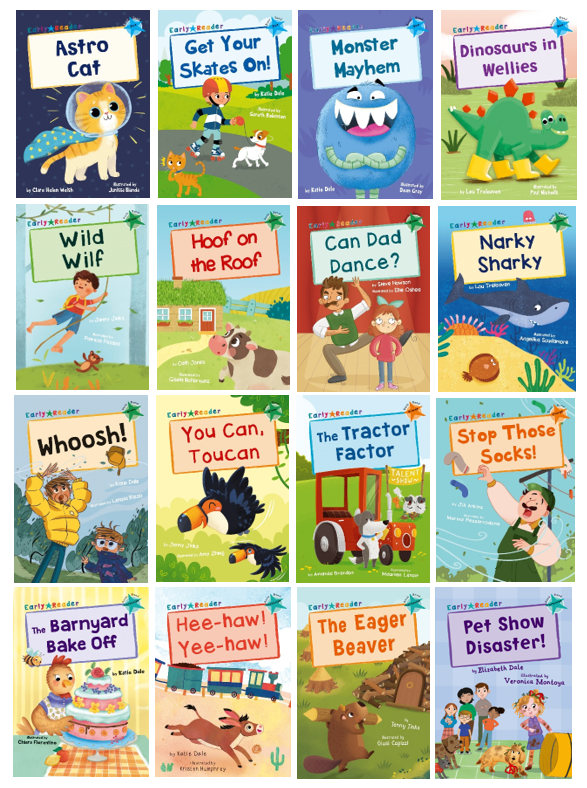 Maverick Early Reader New Releases
We've been a fan of these Early Readers for some time, being really impressed with the lively stories and brilliant, engaging illustrations. The books are well designed and sturdy enough to withstand the general wear and tear of a classroom situation.
As the books are levelled to the Institute of Education (UK) standard they are ideal for guided reading where pupils will be supported in their reading by an adult. We particularly like the way the stories are written in a natural way, so that although they are phonics based, the sentences don't appear contrived to incorporate particular words, as they can be in some schemes. They are likely to appeal to boys and girls alike.
We have read all of the new titles and we think children will love them. We initially had some reservations about one particular book, Wild Wilf. In this story the boy Wilf takes himself off to the woods and among other exploits eats nuts from a tree. After giving this some consideration we realised this title provides adults with a good teaching opportunity to discuss the boy's reckless actions.
The new releases are Blue, Green, Orange and Turquoise, Levels from 4 to 7 and as such are from the mid-range band of the scheme. They each have one story per book, some with identifiable themes such as 'friendship'. There is a quiz page at the end of each story which is a useful tool as a comprehension check, especially for parents supporting their child's reading at home.
Many books in the Early Readers scheme have freely downloadable activity packs and Maverick Publishing are working to make these available for all titles. There are also free videos and audio files in MP3 format, for the Pink, Red, Yellow and Blue Bands of the Early Reader books, which are intended to be used alongside the printed books. These can be helpful to children as a model of how language is spoken.
The RRP of each book is £5.99. Find Maverick Early Readers titles in all good bookstores and online. Enquiries from educational establishments are welcome via educational suppliers.
Disclosure: Topmarks was supplied with a selection of the Early Readers books by Maverick Publishing, free of charge for a fair and honest review, with no obligation.