Latest Readers from Maverick
We were really excited to receive the latest selection of Maverick Early Readers and Chapter Readers. We've been fans for some time of the engaging Maverick Early Readers titles, which are a stepping stones to the Chapter Readers, and the new titles certainly don't disappoint.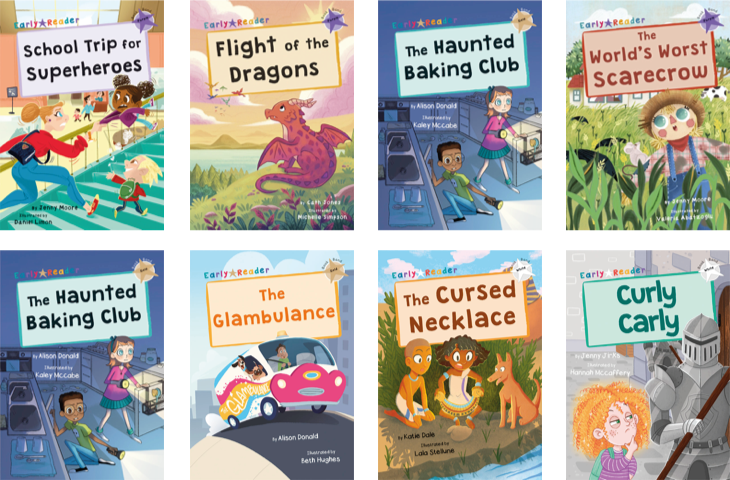 New Maverick Early Readers Titles
These latest releases will appeal to children either in a school or home setting. We are impressed with the fabulous range of characters. They include children with superpowers, characters who overcome disabilities in spectacular ways, a girl with magic hair, best friends who were ghost hunters and not forgetting the boy who accidentally turned himself invisible!
The additions to the Early Readers range are from the purple, gold and white book bands, in line with the Institute of Education's colour banding. The gold and white bands include short chapters as an introduction to the new format. They have great illustrations which are still important for children who are at this transition stage. The books are around 800 to 1000 words long.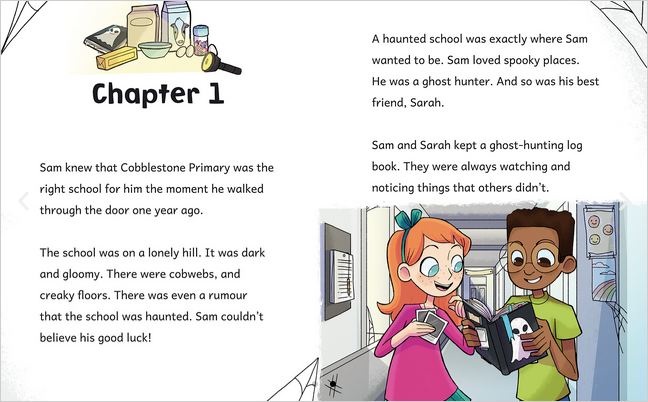 Sample from The Haunted Baking Club (Early Readers: Gold Band, Level 9)
The new Maverick Chapter Readers are designed to follow on from the Early Readers and go from the lime to grey band. They have a smaller font, slightly fewer illustrations and are longer texts to build reading stamina in preparation for junior fiction titles. Each of the chapters fall at a natural break in the story, which is useful if children prefer to read the book in stages. Each of the Chapter Readers has a 'Discussion Points' questions section which is useful for checking comprehension of the text whether verbally or in written form.

Some of the new Maverick Chapter Readers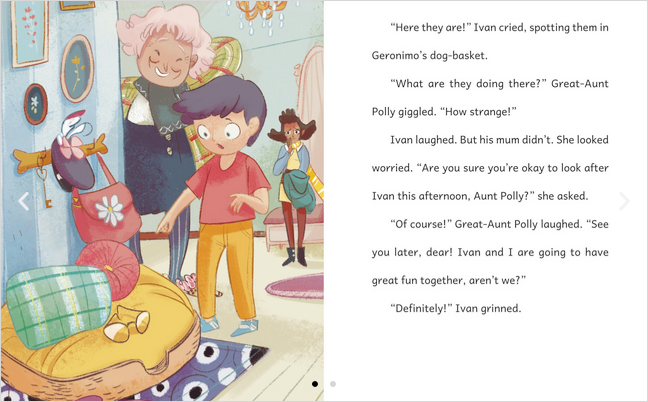 Sample from Invisible Ivan (Chapter Readers: Lime Band, Level 11)
If you are wanting to replace or top up your school's existing reading scheme stocks or looking to support your child's reading at home then the Maverick Early Readers and Chapter Readers are well worth consideration. They're robust, well produced and each one has been written in consultation with an educational specialist. We think children will love these fun, original stories.
Disclosure: Topmarks was supplied with a selection of the Early Readers and Chapter Readers by Maverick Publishing, free of charge for a fair and honest review, with no obligation.