Caterpillar Ordering Enhancements
We love to get constructive feedback on our games and in response to one request we have improved our popular Caterpillar Ordering and Chinese Dragon Game games with sixteen additional modes. Both of these games have the same game modes, but offer different graphical themes.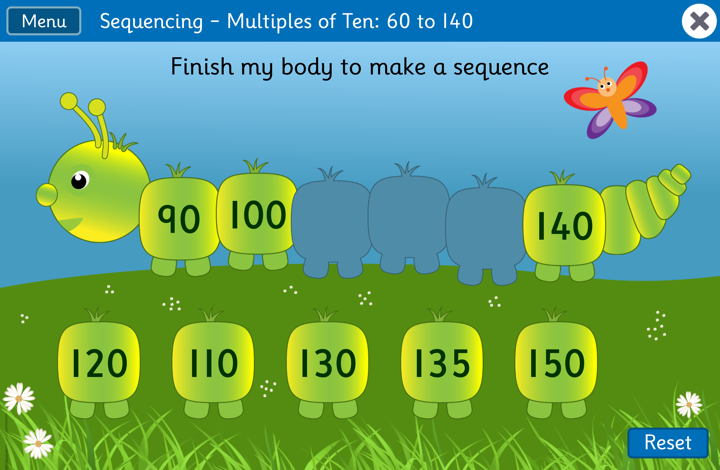 Sequences Crossing 100 in Tens
The new modes are included in the Counting in Multiples and Counting in Steps menus under the Sequences section. These modes involve the completion of sequences, both forwards and backwards in 10s and 5s, across 100s boundaries.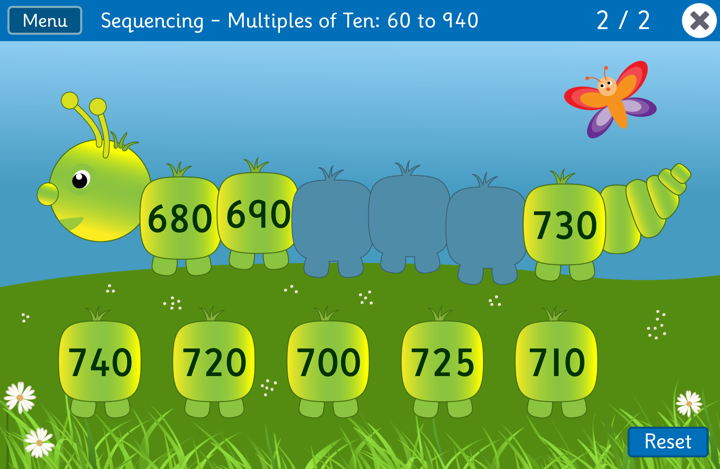 Sequences Crossing Hundreds in Tens
Children with a poor understanding of place value often struggle with crossing 100s boundaries, so the additional modes begin with crossing 100 and advance to crossing any 100s boundary up to nine hundreds.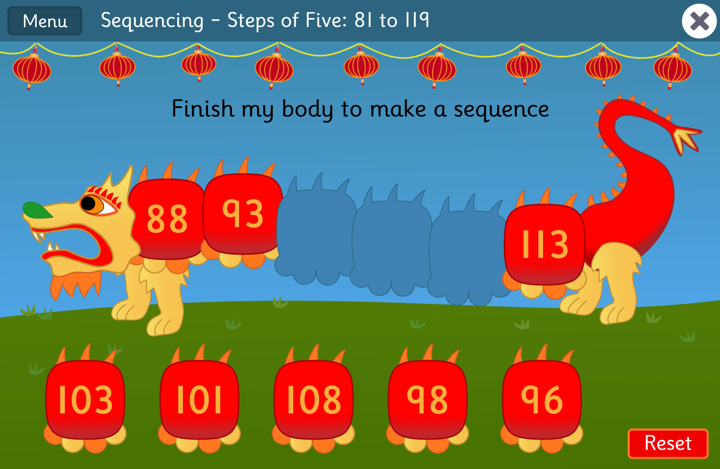 Sequences Crossing 100 in Fives
You can find these games here:
Caterpillar Ordering
Chinese Dragon Game