Christmas Jumper Designer
Check out our brand new Christmas Jumper Designer game which is just the thing for getting creative this festive season. It is ideal for primary age groups who can easily choose from the many design options. There are so many bright colours, interesting patterns and a broad range of delightful motifs that you can create your own personal design.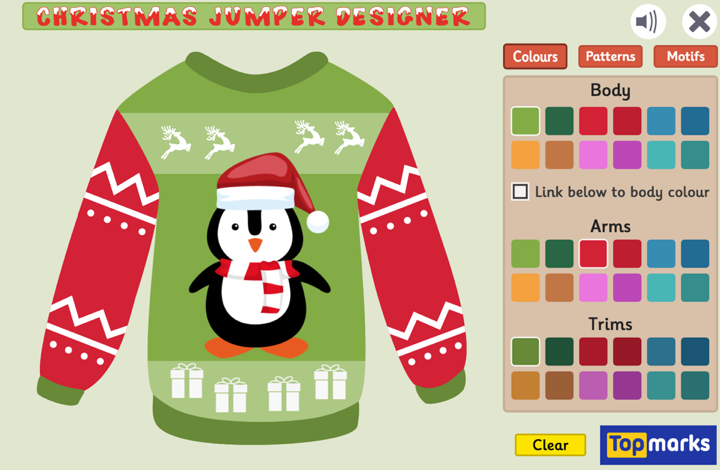 The designs can be printed out and mounted on classroom walls for a colourful Christmas display or used as a stimulus for creative descriptive writing.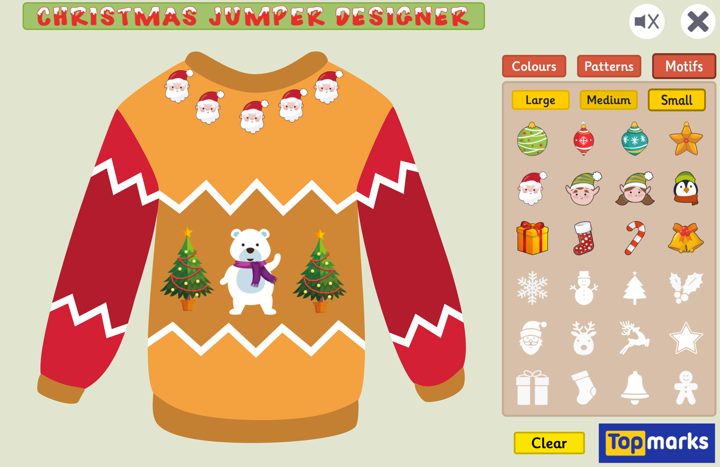 Play Christmas Jumper Designer now.