Q-Files Online Children's Encylopedia
Q-Files is a superb, illustrated online encyclopedia for children. It is published by Orpheus Books Limited, a publishing company based in Oxford.
Q-files is an ideal reference tool in primary schools as it is written in child friendly language and covers a wide range of subjects: Prehistory, History, Culture, Geography, Space, Technology, Science, Life and Earth. It is easy to navigate, has excellent illustrations and is advert free. The information has been verified by experts and carefully put together so that it is consistent within and across topics.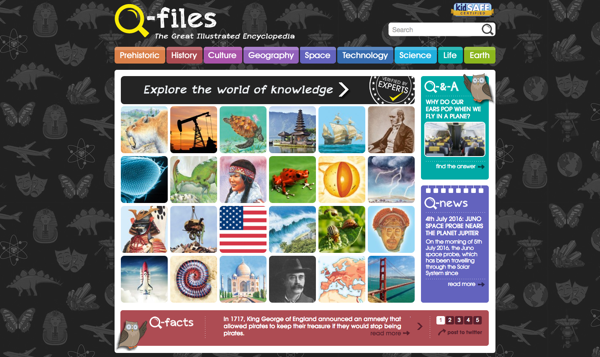 Last year we featured a similar fabulous children's online encyclopaedia called DK Findout and both of these resources provide excellent non-fiction research opportunities for children either at school or for homework.