Get practising times tables
Are your children going to be tested under the new Multiplication Tables Check (MTC) assessment? Make sure you take advantage of Topmarks' Hit the Button game to help get them ready!
The government's new MTC test has been introduced to ensure Year 4 primary school children in England can fluently recall multiplication tables up to and including 12 × 12. Whilst it's available this year as a voluntary test, it will be mandatory from June 2020, so now's the time to ensure pupils will be up to speed. (Especially Year 3 children who will be progressing!)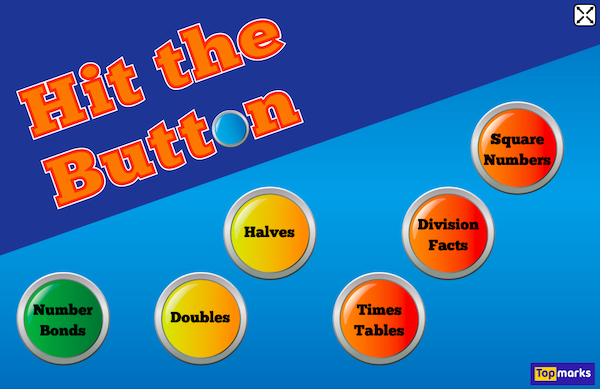 Topmarks' Hit the Button web game is designed for mental maths learning, including times tables, so it is a must-have tool for classroom and after-school practice. The Times Tables mode includes levels for all tables up to ×12, either as individual tables or a mixed table mode. Hit the Answer and Hit the Question options are available for all.
However, the Topmarks Hit the Button App version has additional features that will be even more useful. Further levels are included to practise mixed tables, especially one for ×2-5, ×8 and ×10 tables – ideal for Year 3 learners who will be at this stage. This will be perfect for teachers to use now, making sure their pupils are on target for next year's MTC.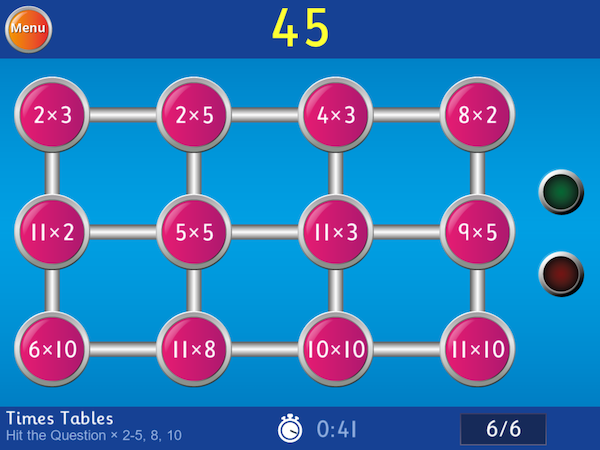 For Year 4 children who are participating as a dummy run this year, use the Hit the Button App for extra help with their ×6 and ×7 times tables, which are playable as separate modes, again as Hit the Answer and Hit the Question.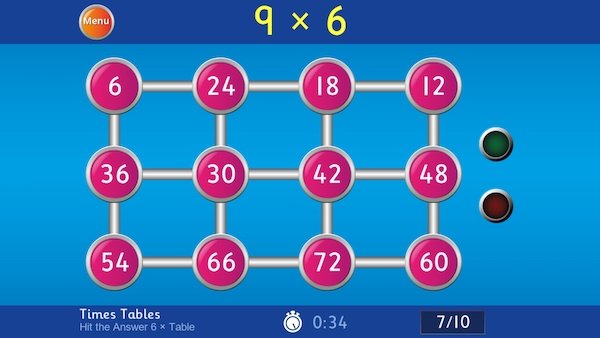 No ads, no in-app purchases, no internet connection needed – play either with or without the minute countdown against the clock, enjoy trophy high scores, and full player tracking as you can add up to 30 pupil user IDs!
Look out for the Hit The Button App on all platforms, just £2.99: